Following the success of the inaugural season of BB Telugu, Bigg Boss Telugu Season 2 in 2018 was eagerly anticipated by fans. This time the show was hosted by the Telugu Actor Nani, the show promised even more drama, entertainment, and a fresh set of contestants. In this article, we'll delve into the details of Bigg Boss Telugu Season 2 winner, contestants, host, runner-up and the prize money details. So, have a glance on it.
Contestants
Season 2 of Bigg Boss Telugu brought together a diverse group of 16 contestants, each with their own unique background, talent, and personality. These participants were locked inside the Bigg Boss house for 112 days, where they faced various challenges and showcased their true selves. Here's the list of contestants who took part in the second season:
| Contestant | Profession |
| --- | --- |
| Amit Tiwari | Actor |
| Babu Gogineni | Rationalist and Humanist |
| Bhanu Sree | Actress |
| Deepthi Sunaina | Social Media Influencer |
| Geetha Madhuri | Singer and Actress |
| Ganesh | Actor |
| Kireeti Damaraju | Actor and Television Host |
| Nandini Rai | Actress and Model |
| Nutan Naidu | Social Activist and Motivational Speaker |
| Pooja Ramachandran | Actress and VJ |
| Roll Rida | Rapper and Singer |
| Samrat Reddy | Actor and Model |
| Sanjana Anne | Actress and Model |
| Syamala | Anchor and Actress |
| Tanish Alladi | Actor and Model |
| Tejaswi Madivada | Actress |
These contestants brought their own flair, conflicts, and camaraderie to the Bigg Boss Telugu Season 2, making it an engaging watch.
The Winner and Runner-up of Bigg Boss Telugu 2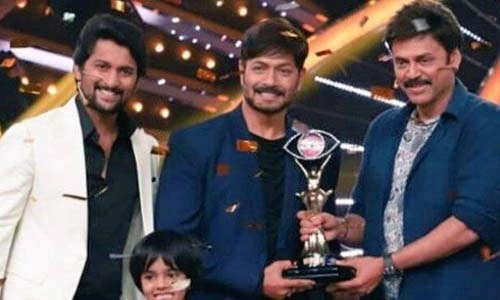 After 112 days of intense competition and a rollercoaster of emotions, the winner of Bigg Boss Telugu Season 2 was Kaushal Manda. Kaushal, a popular actor and model, garnered a massive fan following during his stint in the Bigg Boss house. His strategic gameplay, emotional moments, and genuine nature endeared him to both the audience and fellow contestants, ultimately leading him to victory.
The runner-up of the season was Geetha Madhuri. Geetha, a well-known playback singer and actress, gave Kaushal a tough competition throughout the season. Her strong presence, leadership qualities, and vocal prowess made her a formidable contender for the winner's title.
Also read: Bigg Boss Telugu Winners List Past to Present
Prize Money
The second season of Bigg Boss Telugu offered a grand prize of ₹50 lakhs to the winner, mirroring the prize amount from the previous season. This substantial cash reward served as a significant motivation for the contestants, spurring them to give their best in tasks, challenges, and interpersonal dynamics.
Host
The host of the season 2 bigg boss telugu was actor Nani who can be view in the image as well on the left hand side. His dynamic hosting style, witty interactions with the contestants, and ability to create engaging moments made him a favorite among viewers Nani presence added a special touch to the show, enhancing its entertainment value.
Conclusion
Bigg Boss Telugu Season 2 in 2018 was a spectacular follow-up to the inaugural season. With a diverse and talented set of contestants, a substantial prize amount, and the ever-charismatic Nani as the host, the season delivered on its promise of drama and entertainment. Kaushal Manda emerged as the deserving winner, while Geetha Madhuri was a strong contender as the runner-up. The season solidified Bigg Boss Telugu's position as a must-watch reality show, setting the stage for subsequent seasons to come.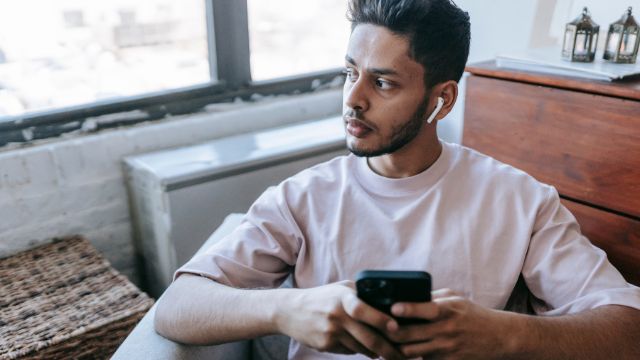 Hello, I'm Kapil Kumar, a seasoned SEO expert and blogger at WinnersList.in. My mission is to spotlight exceptional individuals and organizations across various domains. Through curated lists, profiles, and inspiring stories, I aim to celebrate outstanding achievements and inspire the next generation of champions. Join me in this journey.