Imagine the thrill of watching majestic horses sprinting towards a finish line, with the crowd's roar echoing the rhythm of galloping hooves. This scene, a blend of tradition and thrill, is what horse racing in India encapsulates. And when you introduce the dimension of betting horse racing into this mix, the excitement amplifies manifold.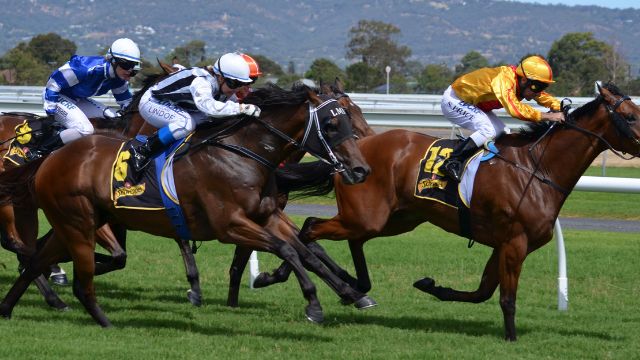 1. A Glimpse into the Past:
Horse racing in India isn't a newfound craze; it's a legacy. Going back to the days of the British Raj, racecourses emerged as glamorous hubs for the elite. It wasn't just a sport, but an extravagant event that blended competition with high-society gatherings. As years rolled on, the love for this sport expanded, welcoming enthusiasts from all walks of life and transforming racecourses into melting pots of diverse audiences.
2. Decoding Betting Types:
Fixed Odds: Simply put, here, you wager on set odds. If your horse gallops to victory, your payout is firmly based on the odds you initially chose.
Tote Odds: Picture a communal pot. All wagers merge into this pool. Once the race concludes, after certain deductions, the pot gets divided among those who bet on the winning horse. What's fascinating is how these odds can swing, depending on the volume and pattern of bets.
3. Notable Racecourses:
India boasts a mosaic of iconic racing venues, each echoing tales of historic races. The Mahalaxmi Racecourse in Mumbai is a splendid landmark, mirroring the city's vibrant pulse. Meanwhile, the Bangalore Turf Club is a blend of heritage and urban charm, ever-resonating with passionate cheers.
4. A Cultural Affair:
Imagine the blend of tradition, festivity, and sport. That's horse racing in India for you. Events like the illustrious 'Derby Day' don't just spotlight the horses; they bring together a mosaic of Indian culture. Fashion enthusiasts grace the venue, merging the classic with the contemporary. Surrounding the main race, a variety of activities abound: art showcases to appeal to the aesthete, food stalls to satiate the gourmet, and local dances to entertain.
5. The Digital Revolution:
User-friendly Online Platforms: Remember the days of long queues for betting slips? Those are becoming memories. Today's digital age offers the luxury of placing bets online, but it does much more. These platforms have become comprehensive hubs of information, offering insights, facilitating live race streaming, and hosting discussions on race strategies.
6. The Mantle of Responsibility:
As horse racing betting's charm grows, emphasizing responsible gambling becomes even more vital. Many online platforms have risen to this challenge. They've put measures in place, such as setting maximum betting limits, offering guidance, and resources to ensure the sport retains its joy and doesn't become a financial stressor.
Conclusion:
In conclusion, the world of horse racing in India is a beautiful blend of the past, present, and future. Whether you're an ardent fan, a casual bettor, or someone intrigued by its charm, there's something for everyone. Every race, every bet, every cheer writes a new chapter in this ever-evolving saga, and it's an invitation for all to join in and witness the magic unfold.