As you embark on your musical journey, a guitar tuner is an essential tool. Like a musical compass, it is your guide to achieving the perfect pitch, ensuring that each string resonates in harmony with the others. Whether you're a seasoned guitarist or a novice plucking your first chords, the tuner is your steadfast companion, helping you unlock the true potential of your instrument. And, Guitar Tunio is an accurate and reliable guitar tuning app you can trust in.
The best accurate guitar tuner app so far!
Guitar Tunio is one of the most convenient, accurate, and easiest guitar tuning apps you can find. It is highly appreciated by users, attracting more than 1 million downloads on Google Play and always appearing in the top free apps in music on the App Store. By applying the world-class sound recognition algorithm and noise cancellation technology, this app can bring high accuracy and great efficiency similar to expensive physical guitar tuning engines. It has an intuitive and user-friendly interface that makes it easy to operate, monitor, and tune your guitar properly. In addition, this app supports left-handed players and does not require any additional equipment.
It's not just a simple guitar tuner, it can do much more than that. Let's find out what it can bring us!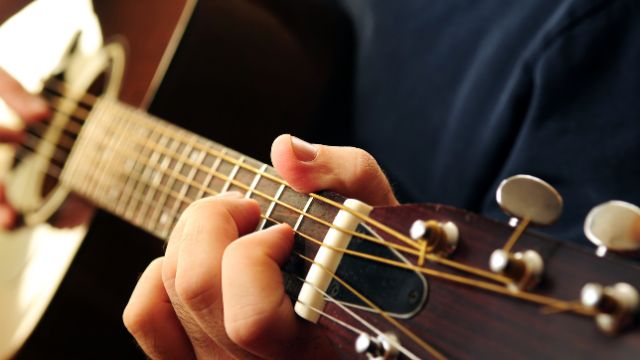 What does this guitar tuning app have?
There are four main features. The Guitar Tunio – Guitar Tuner app includes four main features: Tuner, Chromatic, Metronome, and Chords. We will dive into each feature one by one.
Reliable tuner for string instruments
Best free guitar tuner
You can tune your guitar accurately and quickly with a free guitar tuner found in the Guitar Tunio app. It's completely free to tune your guitar to the standard tuning EABGDE. There are two operating modes: automatic and manual, easily switched with the intuitive toggle button. In the Auto mode, this app will automatically determine the string you're trying to tune and give you accurate feedback about the pitch, then guide you in correcting it. With the Manual mode, you simply select the string you would like to tune on the app's tuning screen and the app plays a realistic guitar tone in the exact pitch for you. Play the exact string you've chosen and the indicator will tell you whether it's too sharp (higher pitch) or too flat (lower pitch). Once the indicator stabilizes in the middle of the screen and your string has tuned up the correct pitch.
Not only does it work for standard guitars, but it also works well with over twenty other popular string instruments. Let's see what it can do with the paid version!
Support for 20+ instruments with 200+ tunings
When you pay to upgrade the app to the GuitarTunio Pro version, you can unlock all 20+ instruments and 200+ tuning options (standard + alternate tunings), including:
Guitars: 6-string, 7-string, and 12-string
Basses: 4-string, 5-string, 6-string, 7-string
Ukuleles: soprano, concert, tenor, baritone, cavaquinho, etc.
Folk instruments: mandolin, mandola, balalaika, banjo, etc.
Violin family: violin, viola, fiddle, double bass
Thus, it can be said that the Guitar Tunio app is a high-end tuner for string instruments that is worth for musicians to try. It allows musicians to experiment with many alternate tunings, opening up new worlds of sound.
Professional chromatic tuner for experts
The second prominent feature found in the Guitar Tunio Pro is the Chromatic Tuner. The tuner allows instrumentalists to tune their strings to any of the 12 pitches of the chromatic scale. It works by detecting the frequency of the pitch in hertz and the number of cents over or under that note. The chromatic tuner is a useful tool for both trying alternate tunings and tuning any instrument.
Using the chromatic tuner is quite simple. Allow the tuner to access your smartphone's microphone to detect pitch. Play a string and you will see the scale in the screen move. When the engine finds the pitch you are playing, it will stop and the line in the center of the screen will change color. It indicates the note with the octave number, the number of cents, and the frequency in hertz. The tuner shows you whether you're too low, too high, or in tune. The line will turn green (in tune) when the frequency is within +/- 5 cents to the note and will turn red-orange (out of tune) when the frequency is more than 20 cents over or under the note. That's it!
Advanced virtual metronome for keeping timing and tempo
The next outstanding feature is the Metronome. This is a practice tool that produces a steady pulse (or beat) to help musicians play rhythms precisely. It is useful for both daily practice and stage performance. This tool works with all instruments, from guitar, drums, and piano, to saxophone. You can use it to improve and maintain a sense of timing and tempo. Practicing hard every day with the metronome in the Guitar Tunio app will help you enhance your skills, control, and master your instrument.
Extensive chord library for guitar and ukulele
In the Chords section, Guitar Tunio offers over 1000 guitar and ukulele chords from basic to advanced for musicians. And this chord library is provided completely free in the app. Open this app, learn a few new chords every day, and practice combining them. Gradually you can master them, enhance your ability to recognize them by ear, and even write your own songs.
The free pro guitar tuner for Android and iOS
All in a single tuning app. Guitar Tunio will turn your smartphone into a real tuner with powerful features. This app is available in the App Store and Google Play, check it out now and get a chance to experience all of the premium features for free.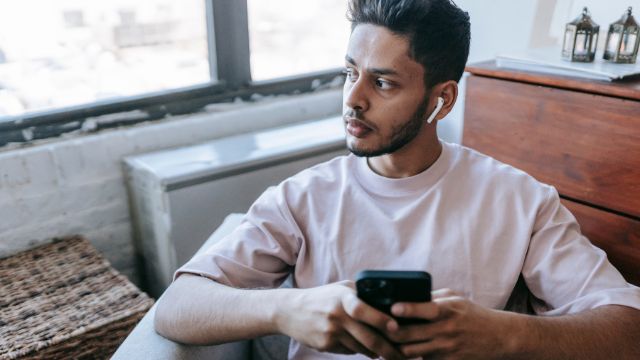 Hello, I'm Kapil Kumar, a seasoned SEO expert and blogger at WinnersList.in. My mission is to spotlight exceptional individuals and organizations across various domains. Through curated lists, profiles, and inspiring stories, I aim to celebrate outstanding achievements and inspire the next generation of champions. Join me in this journey.