The season 13th of MTV Roadies was skipped therefore roadies X4 becomes the season 13 and in today's post we are going to discuss about roadies season 13 (X4) winner name, contestants and judges details.
The season 13 or Roadies X4 was started from 20th February 2016 while the grand finale of show was schedule on 19th June 2016 and below is the name and image of winner but before that let's have a glance on roadies judges and contestants name with their gangs.
Roadies Season 13 (X4) Judges & Contestants Details with Their Gang
Gang leader
Roadies
Karan Kundra
Benafsha Soonawalla
Saad Choudhary
Kavya Khurana
Balraj Singh Khehra
Mahamedhaa Nagar
Gaurav Alugh
Shivangi Walia
Neha Dhupia
Anseela
Divya Verma
Tej Singh Gill
Ocean Singh
Rohan Pillai
Prince Narula
Anamika Barman
Navdeesh Arora
Yogesh Jadhav
Sunny Valia
Bharti Bhati
Rannvijay Singha
Hifsa Sharma
Karishma Arora
Rubal Dhankar
Tarasha Diva
Saket Kumar
There were total 20 contestants selected in the beginning of the show, Battleground winner contestant Benafsha Soonawalla entered in episode 6 and Shivangi Walia replaced Kavya Khurana in episode 9, brining the total number of 22.
Roadies Season 13 Winner – Balraj Singh Khera (2017)
As I said earlier above in the article the grand finale of the show was schedule as on 19th June 2017 and this time it was won by the Punjabi Munda "Balraj Singh Khera" from the team of Karan Kundra he defeated Navdeesh & Gaurav in the grand finale episode of roadies X4.
As a prize Balraj won the brand new "Renault Duster" car and all the judges and finalists ride on it. The finale episode was hosted by the VJ Gaelyn and show was judged by Rannvijay Singh, Karan Kundra, Prince Narula and Bollywood actress Neha Dhupia.
After winning the show Balraj said he is interested to participate in the popular reality TV show "Bigg Boss"   instead of this he is also open to act in Hindi and Punjabi Movies. Balraj Singh image is given below.
MTV Roadies Season 13 (X4) Winner Balraj Singh Image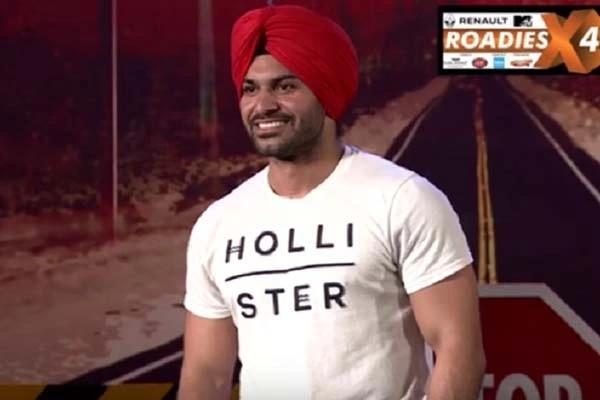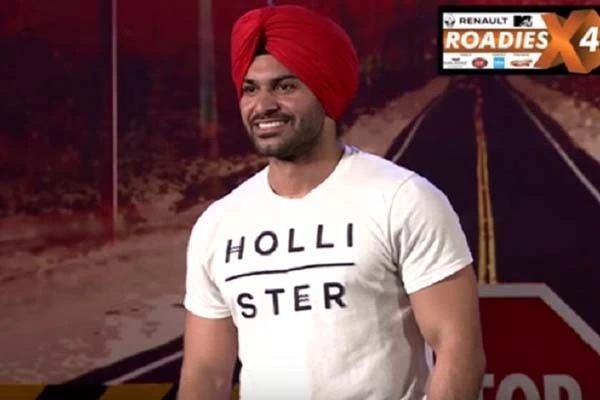 As the season 13 or Roadies X4 is won by the Balraj Singh if you want to know about the previous winners of Roadies can view this article "MTV Roadies Winners List of All Seasons" and don't forget to share your opinion about this post.