MTV Roadies, the ultimate platform for showcasing courage, endurance, and mental fortitude, has been a cultural phenomenon for Indian youth. Season 6, which commenced on November 29, 2008, and culminated on April 26, 2009, took the excitement to new heights. Hosted by the ever-charismatic Rannvijay Singha, and judged by the dynamic duo, Raghu Ram and Rajiv Laxman, this season promised a rollercoaster ride of challenges and camaraderie.
Contestants: A Diverse Tapestry of Grit
MTV Roadies Season 6 featured a diverse group of contestants, each with their unique backgrounds, strengths, and aspirations. Let's take a look at the exceptional individuals who embarked on this exhilarating journey:
| | | |
| --- | --- | --- |
| Name | Audition taken in | Gang |
| Nauman Sait | Bangalore | Om Blues |
| Longkiri Timung (Kiri) | Kolkata | Om Blues |
| Gurmeet Kaur Johal (Palak) | Bangalore | Om Blues |
| Natasha Sinha | Chandigarh | Brats |
| Puneet Malhotra (Sufi) | Mumbai | |
| Paulami De | Kolkata | Om Blues |
| Samrat Kaushal | Ahmedabad | Om Blues |
| Tamanna Sharma (Tammy) | Chandigarh | Om Blues |
| Sandeep Singh (Sandy) | New Delhi | Brats |
| Bobby Chopra | New Delhi | Brats |
| Pradeep Singh | New Delhi | Brats |
| Suzanna Mukherjee (Suzi) | Mumbai | Brats |
| Roop Bhinder | New Delhi | Brats |
| Devarshi Patel (Dev) | Ahmedabad | Om Blues |
| Varisha Hawelia | Kolkata | Om Blues |
| Sonia Chauhan | Chandigarh | |
| Bhanu Pratap Singh Rana | Ahmedabad | |
| Neha Kapoor | New Delhi | |
| Ankur Khanduja | Chandigarh | |
| Vicky Arora | Ahmedabad | |
These contestants represented a vibrant cross-section of India, bringing a kaleidoscope of experiences and perspectives to the Roadies battleground. The tasks they faced were designed to test their physical prowess, strategic thinking, and mental acuity.
The Challenges: Trials of Grit and Skill
Season 6 of MTV Roadies raised the bar with a series of grueling tasks that pushed the contestants to their limits. From heart-stopping stunts at breathtaking heights to intricate puzzles that taxed their intellect, every episode was a showcase of their unwavering determination. The tasks spanned diverse terrains, from sandy deserts to lush forests, providing an ever-changing backdrop for the contestants to display their mettle.
Judges: Architects of the Trials
Raghu Ram, known for his unapologetic approach and high standards, led the charge in designing challenges that demanded nothing less than excellence from the contestants. Rajiv Laxman, with his quick wit and keen insight, provided invaluable guidance and motivation to the participants. Together, they formed an unbeatable team that shaped the Roadies journey.
Host Rannvijay Singha: The Guiding Light
Rannvijay Singha, the amiable host of the show, brought his unique blend of charm and wisdom to the fore. His relatability and approachability endeared him to the contestants, making him a trusted mentor and guide throughout their journey. Rannvijay's motivational talks and unwavering support were often the driving force behind the contestants' successes.
The Grand Finale: A Showdown of Titans
After weeks of heart-stopping tasks, heart-wrenching eliminations, and unforgettable camaraderie, the finale of MTV Roadies Season 6 was the culmination of every drop of sweat, ounce of determination, and spark of passion invested by the contestants. The top two finalists, Nauman Sait and Bani J, faced off in a jaw-dropping showdown that left viewers in awe.
Roadies Season 6 Winner Is…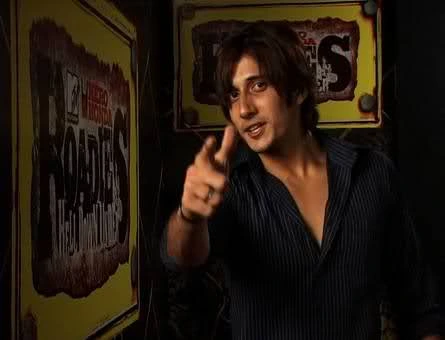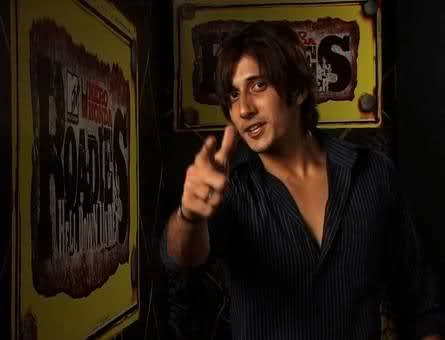 In a breathtaking climax, Nauman Sait emerged as the winner of MTV Roadies Season 6. His journey, from a software engineer in Bangalore to the champion of Roadies, was a testament to the transformative power of the show. Nauman not only claimed the prestigious title but also walked away with a grand prize of ₹6,00,000 and a brand-new bike.
Runner-Up: Bani J
Bani J, the dynamic fitness model from Chandigarh, showcased exceptional tenacity and spirit throughout the competition. Though she narrowly missed the top spot, Bani's journey on Roadies was a shining example of the unyielding spirit of the youth.
Conclusion: A Season for the Ages
MTV Roadies Season 6 will forever be remembered as a season of unmatched determination, camaraderie, and unforgettable moments. The formidable duo of judges, Raghu Ram and Rajiv Laxman, along with the affable host Rannvijay Singha, ensured that every episode was an adrenaline-pumping rollercoaster ride. Nauman Sait's triumph and Bani J's unwavering spirit stand as a powerful testament to the boundless potential of India's youth. Season 6 of MTV Roadies is a testament to the fact that when given a platform, the youth can achieve greatness.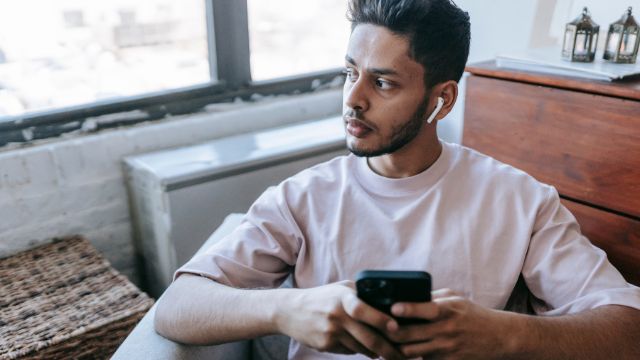 Hello, I'm Kapil Kumar, a seasoned SEO expert and blogger at WinnersList.in. My mission is to spotlight exceptional individuals and organizations across various domains. Through curated lists, profiles, and inspiring stories, I aim to celebrate outstanding achievements and inspire the next generation of champions. Join me in this journey.