New Year's Eve is a time of glitz, glamour, and celebration. As the clock strikes midnight, we bid adieu to the old year and welcome the new one with open hearts and sparkling outfits. If you're aiming to make a statement and stand out in the crowd, statement accessories are your secret weapon. In this article, we'll explore the transformative power of statement accessories and how they can elevate your New Year's Eve look to new heights. From dazzling earrings to eye-catching handbags, we'll guide you through the world of statement pieces and help you shine on the most glamorous night of the year.
The Power of Statement Accessories
Statement accessories are more than just adornments; they are the exclamation points of your outfit. They are bold, eye-catching, and designed to be the focal point of your look. The power of statement accessories lies in their ability to turn an ordinary ensemble into something extraordinary. They grab attention and make a statement about your style and personality.
As you prepare for a New Year's Eve party, you'll find that statement accessories can be the key to elevating your entire look. They allow you to express your individuality, create a memorable impression, and infuse your outfit with a touch of glamour and personality.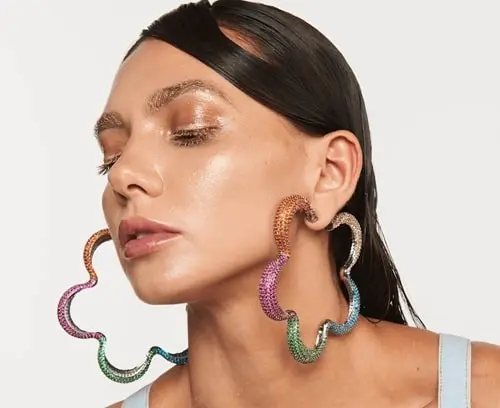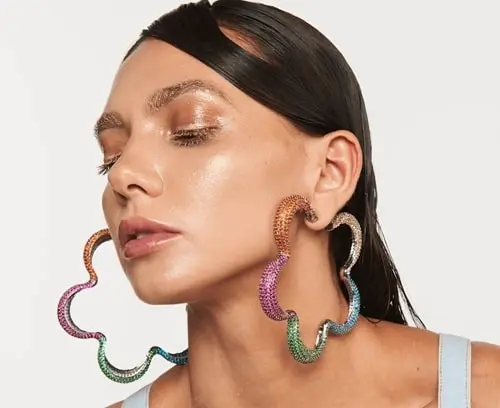 Statement Earrings: Framing the Face
Statement earrings are like little works of art that frame your face and draw attention to your features. For New Year's Eve, consider the following styles:
Chandelier Earrings: These are your go-to for a touch of drama. Chandelier earrings dangle elegantly and sway with every movement. Opt for a pair with shimmering crystals to catch the light and create a mesmerizing effect.
Bold Hoops: Hoop earrings have made a comeback, and bold, oversized hoops are perfect for a trendy New Year's look. They add a touch of modernity and are available in various materials, from classic gold to edgy silver.
Oversized Studs: If you prefer stud earrings, go big. Oversized studs can be embellished with gemstones, pearls, or unique designs. They make a statement without overwhelming your overall look.
The right pair of statement earrings can complement your outfit, whether you're donning a classic little black dress or a more elaborate ensemble. They draw attention to your face and add a touch of sophistication and charm.
Necklaces: Making a Statement at Every Length
Statement necklaces are versatile accessories that can create a focal point in your outfit. The key is to choose the right necklace length to match your neckline. Here are some tips:
Choker Necklaces: These short necklaces rest high on the neck and are perfect for strapless dresses. They add a touch of modernity and are often adorned with sparkling gemstones or bold designs.
Layered Necklaces: For a deep V-neck or plunging neckline, layered necklaces are the way to go. You can mix and match different necklace lengths, including chokers, medium-length necklaces, and long pendant necklaces to create a dynamic, eye-catching effect.
Long Pendant Necklaces: A long pendant necklace adds elegance to outfits with a simple scoop neck. These necklaces often feature unique pendants or intricate designs that serve as conversation starters.
The right statement necklace can enhance your New Year's style, creating a striking balance and drawing attention to your neckline and collarbones.
Bracelets and Bangles: Wrists That Sparkle
Your wrists are often on display, especially during New Year's Eve parties, whether you're raising a toast, dancing the night away, or simply mingling with friends. Statement bracelets and bangles add that extra sparkle and complete your party look. Here's what to consider:
Cuffs: Statement cuffs encircle your wrist with gemstones or unique designs. They create a bold and glamorous look, especially when paired with a sleeveless or off-shoulder outfit.
Layered Bracelets: Mixing and matching bracelets is a fun way to create a playful stack on your wrists. Combine different styles and materials to add depth and texture to your look. Consider pairing a beaded bracelet with a bejeweled bangle for a touch of bohemian chic.
Bejeweled Bangles: Bangles with bejeweled accents not only chime with every movement but also catch the light, adding a touch of sophistication to your ensemble. These are particularly stylish with short sleeves or sleeveless outfits.
Statement wristwear allows you to express your unique style and personality. They add a touch of glamour and individuality to your New Year's Eve look.
Rings: A Touch of Glamour
Statement rings are the perfect way to add a touch of glamour to your fingers. They come in various styles, from oversized cocktail rings to intricately designed pieces. Here's what to consider when choosing the right statement ring:
Cocktail Rings: Oversized gemstones, bold designs, and unique shapes are typical features of cocktail rings. They make a bold statement and are perfect for capturing attention. Cocktail rings often have a vintage or art-inspired appeal.
Gemstone Rings: Gemstone rings, especially those featuring colorful and vibrant gems, can add a pop of color and elegance to your look. They are perfect for expressing your personality and style.
Unique Statement Rings: For a touch of individuality, consider statement rings with unique designs that reflect your interests and personality. These rings can become conversation starters and allow you to express your personal style.
The right statement ring complements your overall look and adds that final touch of sophistication and elegance to your New Year's Eve ensemble.
Handbags: The Art of Statement Clutches
While statement jewelry often steals the spotlight, don't forget the impact of a statement handbag, especially a statement clutch. Clutches are the perfect accessory for New Year's Eve parties as they're compact, stylish, and designed to carry your essentials with confidence. Consider the following options:
Glittering Clutches: If you want to match the festive spirit of New Year's Eve, opt for a glittering clutch. These clutches come in various colors and are adorned with sequins, metallic accents, or shimmering materials that catch the light. They add a touch of sparkle and celebration to your outfit.
Art-Inspired Clutches: Statement clutches can also feature unique and artistic designs. Look for clutches that showcase your individuality, whether they're inspired by famous artworks, pop culture references, or abstract designs. These clutches become a form of self-expression and creativity.
Embellished Clutches: Clutches adorned with embellishments like rhinestones, pearls, or intricate beading add a touch of sophistication and luxury to your look. They often come in classic colors like black, silver, or gold, making them versatile and timeless choices.
Statement clutches not only add style to your outfit but also allow you to express your personality and creativity. They are the finishing touch that completes your New Year's Eve ensemble.
Footwear: Strutting in Style
Your choice of footwear can also make a bold fashion statement on New Year's Eve. Whether you're wearing a floor-length gown, a cocktail dress, or even a tailored suit, the right pair of shoes can elevate your look. Here are some options to consider:
Sparkling Stilettos: Sparkling stilettos are the epitome of elegance and style. They add a touch of glamour to your outfit and catch the light as you walk or dance. Metallic or glittering stilettos are perfect for creating a dazzling New Year's Eve look.
Bold Boots: Ankle boots or knee-high boots can add an edgy and fashionable touch to your outfit. Consider bold designs, unique textures, or embellishments that make a statement. Boots are versatile and can be worn with dresses, skirts, or pants.
Embellished Flats: If you prefer comfort without sacrificing style, embellished flats are a great choice. They come in various designs, often featuring gemstones, sequins, or unique patterns that make them suitable for New Year's Eve parties.
The right pair of statement shoes can complete your look and add that extra dash of style as you strut your way into the new year.
Layering Accessories: The More, the Merrier
One of the joys of statement accessories is that you don't have to limit yourself to just one. In fact, the more, the merrier. Layering statement pieces can create a dynamic and multi-dimensional look that sets you apart. However, it's essential to strike a balance to avoid overwhelming your outfit.
Here are some guidelines for successfully layering statement accessories:
Mix and Match: Experiment with different types of accessories, such as statement earrings, necklaces, and bracelets. Mixing and matching can add depth and variety to your look.
Consider the Color Palette: Ensure that the colors of your accessories complement each other and your outfit. Coordinated colors create a harmonious ensemble.
Vary the Sizes: Choose accessories of varying sizes to create a sense of balance. For example, if you're wearing oversized statement earrings, consider a more delicate necklace to avoid competing focal points.
Avoid Overcrowding: While layering is fun, be mindful not to overcrowd your look. You want each piece to shine and have its moment in the spotlight. Don't hesitate to remove or adjust accessories if the combination feels overwhelming.
The key to successful layering is to create a harmonious ensemble that showcases your unique style and personality. Embrace the more-is-more approach, but do so with a sense of balance and cohesion.
Conclusion
As you prepare for New Year's Eve and get ready to step into the most glamorous night of the year, remember that statement accessories are your secret weapons. They have the power to transform your look, express your personality, and make a memorable entrance into the new year. Whether it's a pair of statement earrings that frame your face, a bold necklace that captures attention, or a statement handbag that adds the finishing touch, these accessories are the key to elevating your New Year's Eve style. So, embrace the magic of statement pieces, shine with confidence, and make a stylish start to the new year. Whether you're raising a toast, dancing the night away, or counting down to midnight, you'll do so with impeccable style and sophistication.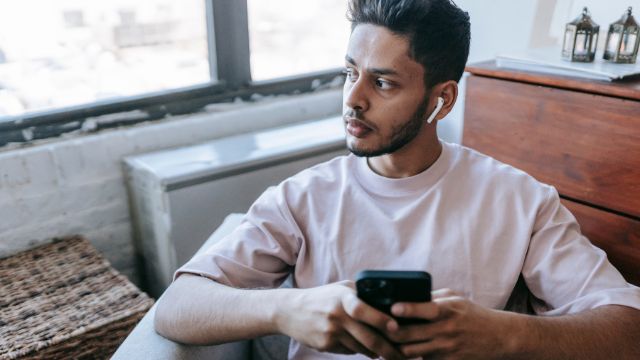 Hello, I'm Kapil Kumar, a seasoned SEO expert and blogger at WinnersList.in. My mission is to spotlight exceptional individuals and organizations across various domains. Through curated lists, profiles, and inspiring stories, I aim to celebrate outstanding achievements and inspire the next generation of champions. Join me in this journey.