Bigg Boss Season 3, also known as BB 3, brought a wave of excitement to television screens across India from October 4, 2009, to December 26, 2009. With the legendary Amitabh Bachchan at the helm, the show promised a unique blend of entertainment, drama, and intense competition. The season featured 15 diverse and dynamic contestants who battled it out over 84 days for the coveted title and the grand prize.
Contestants and Their Journey
Here is a comprehensive list of the contestants who participated in Bigg Boss Season 3, along with a brief overview of their journey in the house:
| Contestant | Occupation | Notable Moments |
| --- | --- | --- |
| Vindu Dara Singh | Actor | Emerged as the winner with his affable personality and strategic gameplay. |
| Pravesh Rana | Model/Actor | Secured the runner-up position with his genuine and balanced approach. |
| Poonam Dhillon | Actress | Displayed a mix of elegance and strength, earning respect from fellow contestants. |
| Ismail Darbar | Music Composer | Known for his calm demeanor and ability to mediate in conflicts. |
| Sherlyn Chopra | Actress/Model | Brought glamour and a bold persona to the show, keeping viewers engaged. |
| Aditi Govitrikar | Model/Actress | Maintained a balanced approach, often seen as a peacemaker. |
| Shamita Shetty | Actress | Showed grace and dignity in navigating the complexities of the house. |
| Bakhtiyaar Irani | Television Actor | Known for his witty one-liners and jovial personality. |
| Claudia Ciesla | Actress/Model | Added an international flavor to the show with her vivacious personality. |
| Tanaaz Irani | Actress | Known for her humor and ability to lighten the mood in the house. |
| Kamal Rashid Khan (KRK) | Actor/Producer | Entered as a wild card contestant and brought his trademark bluntness to the show. |
| Rohit Verma | Fashion Designer | Known for his flamboyant personality and creative flair. |
| Raju Srivastav | Stand-up Comedian | Brought humor and comic relief to the house, lightening the atmosphere. |
| Vinod Kambli | Former Cricketer | Showed a competitive spirit and determination in various tasks. |
| Jaya Sawant | Rakhi Sawant's Mother | Known for her maternal instincts and protective nature. |
Bigg Boss Season 3 Winner: Vindu Dara Singh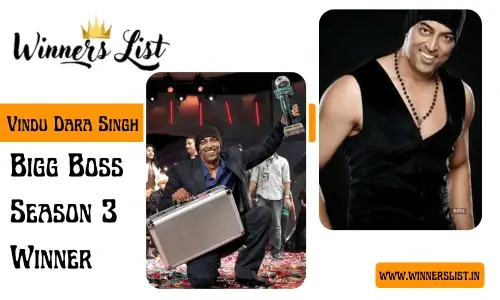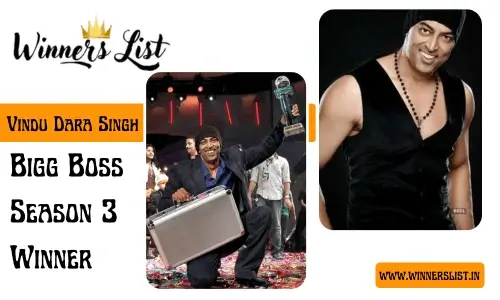 Vindu Dara Singh, a well-known actor, emerged as the winner of Bigg Boss Season 3. His affable personality and strategic gameplay won him the hearts of both fellow contestants and viewers. Vindu's ability to forge meaningful connections while making strategic moves proved instrumental in securing his victory.
Runner-Up: Pravesh Rana
Model and actor Pravesh Rana secured the runner-up position in the competition. Pravesh's genuine and balanced approach endeared him to both his fellow housemates and the audience. His ability to maintain composure in challenging situations and form strong alliances played a crucial role in his journey.
Host: Amitabh Bachchan
Bigg Boss Season 3 witnessed the iconic Amitabh Bachchan take on the role of the host. The legendary actor's towering presence and charismatic demeanor added a special grandeur to the show. Amitabh's ability to connect with the contestants on a personal level and guide them through their Bigg Boss journey left an indelible mark on the season.
Grand Prize
The grand prize for the winner of Bigg Boss Season 3 was a substantial sum of Rs. 1 crore. This generous amount served as a powerful motivator for the contestants, driving them to give their best in various tasks and challenges.
Conclusion
Bigg Boss Season 3, under the stewardship of Amitabh Bachchan, brought a fresh wave of entertainment and competition to Indian television. From Vindu Dara Singh's strategic prowess to Pravesh Rana's genuine charm, the season was a whirlwind of emotions, drama, and camaraderie. With a grand prize of Rs. 1 crore and a total of 15 dynamic contestants, the stakes were high, and each housemate brought their unique flavor to the show. Ultimately, Vindu's affable nature and strategic gameplay earned him the title, leaving an enduring legacy in the annals of Bigg Boss history.
Also See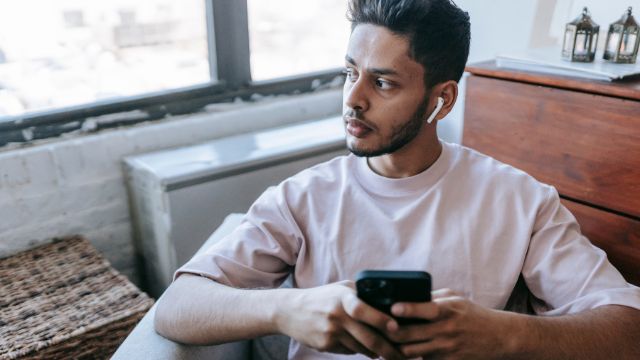 Hello, I'm Kapil Kumar, a seasoned SEO expert and blogger at WinnersList.in. My mission is to spotlight exceptional individuals and organizations across various domains. Through curated lists, profiles, and inspiring stories, I aim to celebrate outstanding achievements and inspire the next generation of champions. Join me in this journey.