Bigg Boss Season 4, which aired from October 3, 2010, to January 8, 2011, marked yet another exhilarating chapter in the history of India's most popular reality show. Hosted by the charismatic Salman Khan, this season brought together 18 diverse contestants who battled it out over 97 days for the coveted title and the grand prize. The eventual winner, Shweta Tiwari, emerged as the ultimate survivor, showcasing her strength, resilience, and wit.
BB 4 Contestants and Their Journey
Here is a comprehensive list of the contestants who participated in Bigg Boss Season 4, along with a brief overview of their journey in the house:
Sr
Housemate

Day entered

Day exited

Result
1
Shweta
Day 1
Day 97
Winner
2
Dalip
Day 14
Day 97
1st runner-up
3
Ashmit
Day 1
Day 97

2nd runner-up

4
Dolly
Day 21
Day 45
Ejected
Day 56
Day 97

3rd runner-up

5
Samir
Day 1
Day 45
Ejected
Day 49
Day 91
Evicted
6
Veena
Day 1
Day 84
Evicted
7
Seema
Day 1
Day 77
Evicted
8
Sara
Day 1
Day 70
Evicted
9
Manoj
Day 1
Day 63
Evicted
10
Hrishant
Day 1
Day 56
Evicted
11
Aanchal
Day 1
Day 42
Evicted
12
Rahul
Day 1
Day 35
Evicted
13
Begum
Day 1
Day 21
Evicted
14
Sakshi
Day 1
Day 14
Evicted
15
Abbas
Day 1
Day 7
Evicted
16
Devender
Day 1
Day 1
Ejected
BB Season 4 Winner: Shweta Tiwari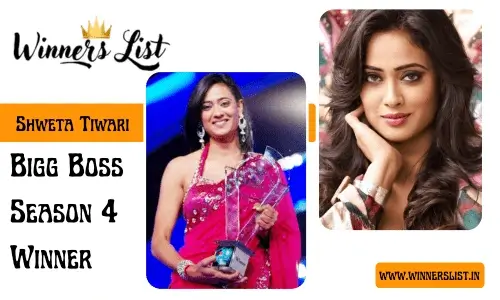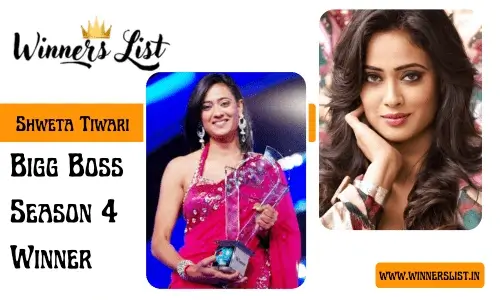 Shweta Tiwari, a renowned actress, emerged as the winner of Bigg Boss Season 4. Her journey was marked by grace under pressure, forming strong alliances, and navigating the complexities of the house with poise. Shweta's ability to balance her emotions while making strategic moves played a pivotal role in her victory.
Runner-Up: Dalip Singh Rana (Khali)
Dalip Singh Rana, popularly known as Khali, secured the runner-up position in the competition. The wrestler turned actor impressed both housemates and viewers with his honesty, sportsmanship, and affable nature. Khali's towering presence and genuine interactions endeared him to many.
Host: Salman Khan
The magnetic Salman Khan took on the role of the host for Bigg Boss Season 4. His dynamic presence and easy-going demeanor added a special flair to the show. Salman's ability to connect with the contestants on a personal level and offer valuable insights contributed significantly to the season's success.
Grand Prize
The grand prize for the winner of Bigg Boss Season 4 was a substantial sum of Rs. 1 crore, serving as a powerful motivator for the contestants. This generous amount, consistent with prizes in previous seasons, drove the housemates to give their best in various tasks and challenges.
Conclusion
Bigg Boss Season 4, under the magnetic presence of host Salman Khan, provided viewers with a roller-coaster ride of entertainment and competition. From Shweta Tiwari's graceful journey to Khali's honest sportsmanship, the season was a whirlwind of emotions, drama, and camaraderie. With a grand prize of Rs. 1 crore and a total of 18 dynamic contestants, the stakes were high, and each housemate brought their unique flavor to the show. Ultimately, Shweta Tiwari's strength, resilience, and strategic gameplay earned her the title of Bigg Boss Season 4 Winner, solidifying her place among the pantheon of Bigg Boss all-seasons winners.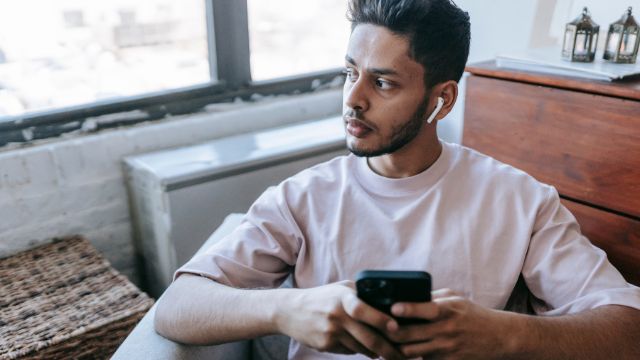 Hello, I'm Kapil Kumar, a seasoned SEO expert and blogger at WinnersList.in. My mission is to spotlight exceptional individuals and organizations across various domains. Through curated lists, profiles, and inspiring stories, I aim to celebrate outstanding achievements and inspire the next generation of champions. Join me in this journey.