Bigg Boss Telugu Season 4, which premiered in 2020, brought a fresh wave of excitement and anticipation among fans of the reality show. Hosted once again by the charismatic Nagarjuna Akkineni, the season promised a new set of contestants and even more entertainment. Over the course of 106 days, the contestants faced challenges, formed bonds, and navigated a myriad of emotions. This article provides an in-depth look at Bigg Boss Telugu Season 4, including the list of contestants, winner, runner-up, prize money, and the enigmatic host Nagarjuna.
Contestants
Season 4 of Bigg Boss Telugu featured 19 diverse and dynamic contestants, each bringing their unique backgrounds, talents, and personalities to the table. These participants were isolated within the walls of the Bigg Boss house for over three months, experiencing a range of emotions from joy and camaraderie to conflict and introspection. Here's the list of contestants who participated in the fourth season:
| Contestant | Profession |
| --- | --- |
| Abhijeet Duddala | Actor |
| Akhil Sarthak | Actor and Television Presenter |
| Alekhya Harika | YouTube Personality and Actress |
| Amma Rajasekhar | Choreographer and Director |
| Ariyana Glory | Actress and Television Presenter |
| Avinash Kalla | Actor and Comedian |
| Divi Vadthya | Actress and Model |
| Gangavva | YouTuber and Social Media Influencer |
| Jordar Sujatha | Television Anchor and Presenter |
| Kumar Sai Pampana | Actor and Director |
| Lasya Manjunath | Television Anchor and Actress |
| Mehaboob Shaikh | Model and Actor |
| Monal Gajjar | Actress and Model |
| Noel Sean | Singer and Actor |
| Sohel Ryan | Actor and Television Presenter |
| Surya Kiran | Director and Screenwriter |
| Syed Sohel Ryan | Actor and Television Presenter |
| Karate Kalyani | Actress |
| Devi Nagavalli | Television Presenter and Journalist |
This diverse group of contestants brought their own dynamics and perspectives to Bigg Boss Telugu Season 4, creating a compelling narrative for viewers.
The Winner and Runner-up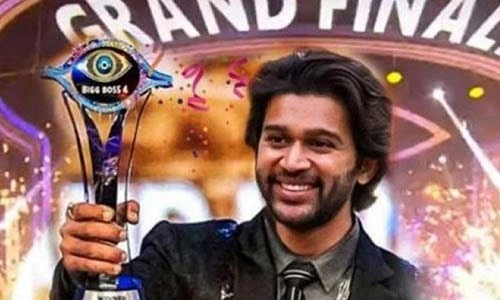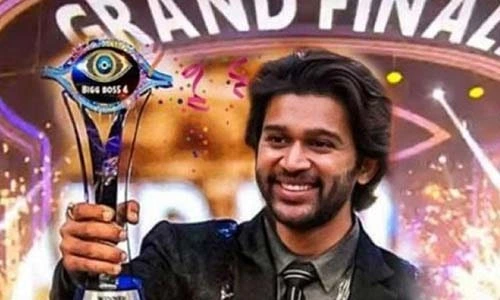 After 106 days of intense competition, emotional roller coasters, and a series of twists and turns, the winner of Bigg Boss Telugu Season 4 was Abhijeet Duddala. Abhijeet, a talented actor, managed to win the hearts of viewers with his genuine nature, strategic gameplay, and the ability to connect with fellow contestants. His journey in the Bigg Boss house was marked by ups and downs, making him a deserving winner.
The runner-up of the season was Akhil Sarthak. Akhil, an actor and television presenter, gave Abhijeet a tough competition throughout the season. His strong presence, leadership qualities, and strategic gameplay made him a formidable contender for the winner's title.
Prize Money
Similar to the previous seasons, the fourth season of Bigg Boss Telugu offered a grand prize of ₹50 lakhs to the winner. This substantial cash reward served as a significant motivator for the contestants, urging them to give their all in tasks, challenges, and interpersonal dynamics.
Host
The host for Bigg Boss Telugu Season 4 was none other than the legendary Tollywood actor, Nagarjuna Akkineni. Nagarjuna's charismatic presence, witty interactions with the contestants, and his ability to create engaging moments made him a favorite among viewers. His hosting style added an extra layer of entertainment and excitement to the show, making it a memorable season for fans.
Conclusion
Bigg Boss Telugu Season 4 in 2020 was a riveting chapter in the history of the reality show. With a diverse and talented group of contestants, a substantial prize amount, and the charismatic Nagarjuna as the host, the season lived up to its promise of drama and entertainment. Abhijeet Duddala emerged as the deserving winner, while Akhil Sarthak was a strong contender as the runner-up. The season further solidified Bigg Boss Telugu's position as a must-watch reality show, setting the stage for future seasons to continue captivating audiences.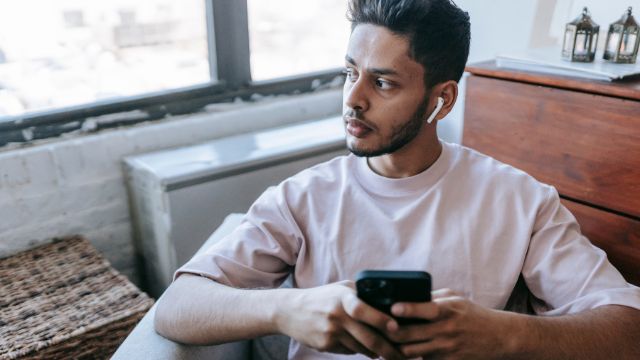 Hello, I'm Kapil Kumar, a seasoned SEO expert and blogger at WinnersList.in. My mission is to spotlight exceptional individuals and organizations across various domains. Through curated lists, profiles, and inspiring stories, I aim to celebrate outstanding achievements and inspire the next generation of champions. Join me in this journey.