MasterChef India is one of the most popular cooking-based reality tv show in India and the first season of the show was started in the year 2010 and here I am going to tell you about MasterChef India season 1 winner, contestants & judges and more.
The format of the show is based on MasterChef Australia which is produced by Endemol Shine and the format of the show is simple, In the initial rounds consist of many contestants from across India individually auditioning by presenting a dish before the three judges to gain one of 50 semi-final places.
These 50 semi-finalists compete with each other and test their food knowledge and preparation skills. Out of these 50 contestants only few contestants (12) were left for final main stage show whom we see on tv. The winner of the show has a chance their own cookery show, and own cookbook published and alongwith that ₹ 25,00,000 in cash.
The season 1 of MasterChef India was aired on October 16, 2010 and the grand finale of the show was premiered on TV as on December 25, 2010 which was won by the Pankaj Bhadouria but who was the first runner up and judge of the show to know just scroll it down.
MasterChef India Season 1 Winner Name with Image – Pankaj Bhadouria (Year: 2010)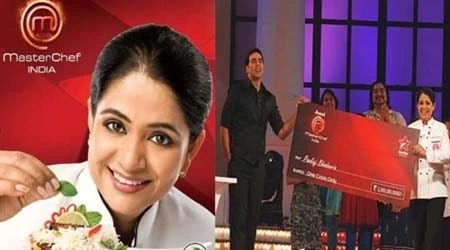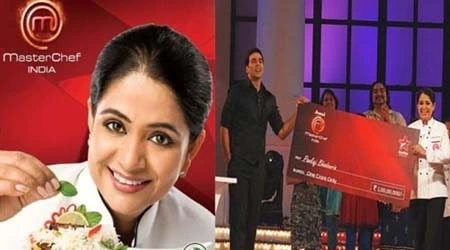 As said the grand finale of the show was won by Pankaj Bhadouria and she was from the Lucknow and working as a School Teacher but the show changed her life.
Akshay Kumar was one of the judges we have listed the name of contestants and judges name below. As she becomes the emerge winner of the show which changed her life as she lift up the trophy and got the cash prize of Rs. 25 Lakh instead of this she also get a chance for her own cookery show on TV and a cookbook.
However if you are interested to see other seasons winners than must check our recently published post here "MasterChef India Winners Name List".
MasterChef India Season 1 Contestants Name List
Contestant

Age

From

Occupation

Status

Pankaj

 

Bhadouria

38

Lucknow

Teacher

Winner

Jayanandan

 

Bhaskar

24

Lucknow

Employed

 

as

 

a

 

Chef

 

at

 

Leela

 

Kempinski

 

hotel

 

Gurgaon

Runner

–

Up

Radhicka

 

Agarwaal

28

Dehradun

Event

 

Manager

Third

 

Place

Joe

 

Bath

42

Delhi

TV

 

Show

 

host

Eliminated

Kandla

 

Nijhowne

54

Chandigarh

Food

 

Columnist

Eliminated

Zebi

 

Zubair

28

Lucknow

Housewife

Eliminated

Smita

 

Dugar

38

Hyderabad

Artist

Eliminated

Sweta

 

Pareekh

28

Jaipur

Banker

Eliminated

Ankita

 

Chakravorty

19

Noida

Student

Eliminated

Pritesh

 

Chothani

28

Mumbai

Asst

. 

Manager

Eliminated

Parul

 

Sukhwani

23

Indore

Radio

 

Jockey

Eliminated

Archana

 

Chouhan

39

Meerut

Housewife

Eliminated
MasterChef India Season 1 Judges
The season 1 of the show was hosted by the Bollywood Kumar and other 2 judges and their names are as follows:
Akshay Kumar
Ajay Chopra
Kunal Kapur
Hope you find this information helpful for any further query or suggestion just drop us an email or post your thought in below comment box.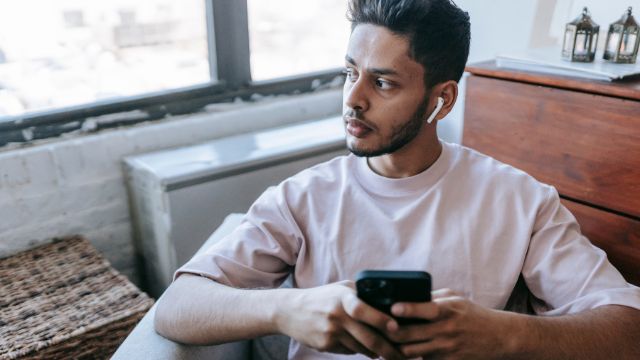 Hello, I'm Kapil Kumar, a seasoned SEO expert and blogger at WinnersList.in. My mission is to spotlight exceptional individuals and organizations across various domains. Through curated lists, profiles, and inspiring stories, I aim to celebrate outstanding achievements and inspire the next generation of champions. Join me in this journey.