Title: MTV Roadies X: Battle for Glory
Host: Bani J
Judges: Raghu Ram, Rajiv Laxman, Rannvijay Singh
Winner: Palak Johal
Runner-up: Roop Bhinder
Prize Amount: INR 4,00,000
Introduction
MTV Roadies has been a trailblazer in the realm of reality television, providing a platform for young, daring individuals to showcase their mettle. Season 10, titled "Battle for Glory," took the adrenaline-fueled adventure to new heights. Hosted by the formidable Bani J, this season proved to be an unforgettable roller-coaster ride for both participants and viewers alike.
Contestants
Here is the complete name list of roadies season 10 contestants with the winner.
Contestant
Original Team
Switched Team
Finish
Total Votes
Palak Johal
Bangalore, Karnataka
Raghu
Raghu
Winner
1
Ramandeep Kaur Dhillon
New Delhi, Delhi
Rannvijay
Rannvijay
Runner-up
5
Mohit Saggar
Chandigarh, Punjab
Raghu
Raghu
Eliminated in Finale
7
Anirudh Sharma
Hyderabad, Andhra Pradesh
Raghu
Rannvijay
Eliminated in Finale
4
Gaurav Singh
Hyderabad, Andhra Pradesh
Rannvijay
Rannvijay
Eliminated in Semifinal
8
Sonal Sharma
New Delhi, Delhi
Rannvijay
Rannvijay
Eliminated in Semifinal
5
Harmeet Singh
New Delhi, Delhi
Rannvijay
Raghu
Eliminated in Episode 10
6
Swati Goswami
New Delhi, Delhi
Rannvijay
Raghu
Eliminated in Episode 9
7
Suchit Vikram Singh
New Delhi, Delhi
Raghu
Raghu
Eliminated in Episode 8
4
Roopali Anand
New Delhi, Delhi
Raghu
Rannvijay
Eliminated in Episode 8
4
Roop Bhinder
New Delhi, Delhi
Raghu
Eliminated in Episode 6
9
Geetika Budhiraja
Chandigarh, Punjab
Rannvijay
Eliminated in Episode 6
11
Avtar Nischal
New Delhi, Delhi
Raghu
Forfeited in Episode 5
6
Vikas Kumar
Delhi, Uttar Pradesh
Rannvijay
Eliminated in Episode 3
3
Diyali Chauhan
Delhi, Uttar Pradesh
Raghu
Eliminated in Episode 2
5
Jahid Kalim
Pune, Maharashtra
Rannvijay
Eliminated in Episode 2
7
The Journey
Auditions and Selection
The journey of Season 10 commenced with grueling auditions held in various cities across India. Contestants faced a battery of challenges designed to test their physical endurance, mental resilience, and, most importantly, their spirit to conquer the unknown.
From hundreds of aspirants, the final ten emerged, each bringing their unique set of skills, personalities, and dreams. These individuals would soon form a closely-knit unit while facing the trials that awaited them.
Challenges and Tasks
As the season unfolded, the Roadies faced an array of daunting tasks, ranging from conquering treacherous terrains to solving complex puzzles under extreme pressure. The challenges were meticulously designed to push the contestants to their limits, revealing their true characters and determination.
One of the standout moments was when the Roadies were tasked with a high-altitude trek in the Himalayas. This tested not only their physical stamina but also their ability to adapt to adverse conditions, showcasing the essence of the Roadies spirit.
Drama and Camaraderie
Alongside the physical challenges, Season 10 was marked by intense emotional moments. Contestants forged deep bonds, weathered storms of disagreement, and celebrated victories together. The camaraderie that developed among them was a testament to the transformative power of the Roadies journey.
The Judges and Host
The trio of judges, Raghu Ram, Rajiv Laxman, and Rannvijay Singh, brought their signature style of tough love, mentorship, and no-nonsense attitude to the season. Their guidance and critiques played a pivotal role in shaping the contestants' journeys, ensuring that only the most deserving would emerge victorious.
Bani J, as the host, was a dynamic force, infusing the show with her energy, charisma, and empathetic approach. Her ability to connect with the contestants on a personal level added a unique dimension to the Roadies experience.
The Climax: Palak Johal's Triumph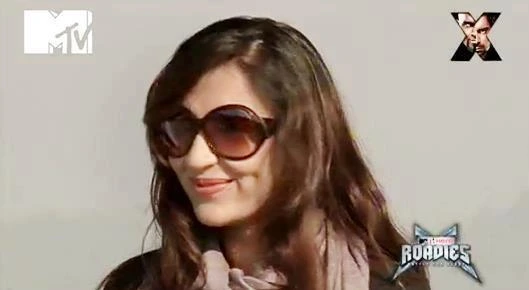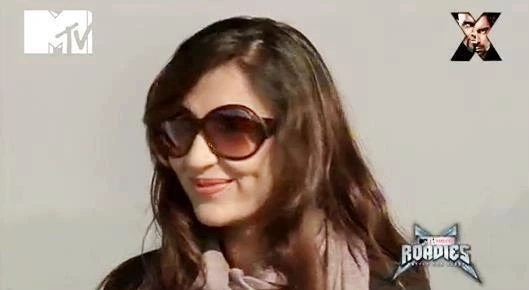 After months of arduous challenges, nail-biting eliminations, and heart-wrenching moments, Season 10 culminated in a spectacular finale. It was Palak Johal, known as Spitfire, who emerged as the ultimate victor. Her unwavering determination, strategic brilliance, and indomitable spirit set her apart.
Don't forget to see all previous winner of roadies on our recently published article here MTV Roadies Winners List
Runner-up: Ramandeep Kaur
Ramandeep Kaur, known as Scarface, proved to be a formidable contender, showcasing exceptional grit and resilience throughout the season. The intense competition between Palak and Ranandeep in the final leg of the journey kept viewers on the edge of their seats.
Conclusion
MTV Roadies Season 10: Battle for Glory will forever be etched in the annals of reality television history. It was a testament to the unyielding human spirit, showcasing how ordinary individuals can achieve extraordinary feats when faced with adversity.
With a dynamic host in Bani J, an uncompromising panel of judges, and a stellar cast of contestants, Season 10 set the bar high for future editions of the show. Palak Johal's victory was a fitting climax to a season filled with blood, sweat, and tears.
As the Roadies journey continues, one can only imagine the heights of glory and the depths of challenges that await the next generation of daring souls.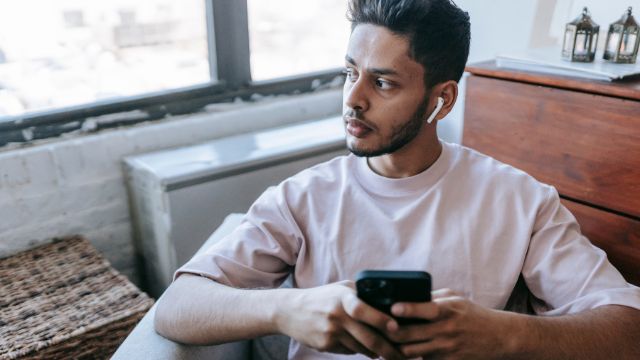 Hello, I'm Kapil Kumar, a seasoned SEO expert and blogger at WinnersList.in. My mission is to spotlight exceptional individuals and organizations across various domains. Through curated lists, profiles, and inspiring stories, I aim to celebrate outstanding achievements and inspire the next generation of champions. Join me in this journey.