Bigg Boss Season 1 Winner Name with Image – As the show become the sensational and has completed successful seasons so far and the latest version still going on Colors Channel. There are many people who wants to know that who was the winner of Bigg Boss Season 1 (Hindi) version as there are many other version of Bigg Boss is also launched.
Here on this page we are going to share the detail information about Bigg Boss season 1 winner of Hindi version, you will also see the number of contestants with their name and we have also shared runner and host details along with cash prize detail. The version of Bigg Boss in other languages are as follows:
Bigg Boss Bangla
Bigg Boss Marathi
Maybe you know the name of Bigg Boss season 1 winner but do you really know who was the host of the show and how many contestants participated in Bigg Boss 1 well this article will answer all your queries.
Format of Bigg Boss
The format of the show is based on the original Big Brother which is developed by John de Mol. A number of contestants (known as "housemates") lived in a house and were isolated from the rest of the world. Each week, housemates nominated two of their peers for eviction and the housemates who received the most nominations would face a public vote. Out of these, one would eventually leave having been evicted from the house. However, there were exceptions to this process as dictated by Bigg Boss. In the final week, there were three housemates remaining, and the public voted for who they wanted to win.
Bigg Boss Season 1 Schedule
The very first season of bigg boss season 1 was started on Indian television as on 3rd November 2006 and the final episode the show was aired on 26th January 2007. Total 86 episodes were telecast of tv.
Bigg Boss Season 1 Winner Name – Rahul Roy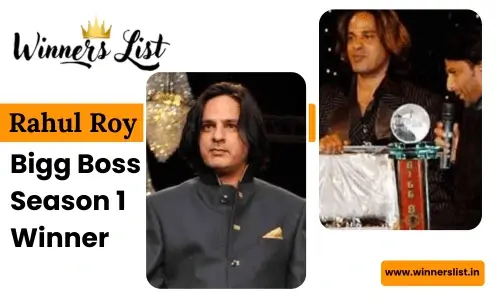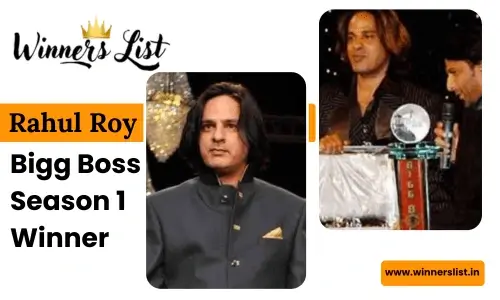 There were total 15 contestants participated in the show. The grand finale episode was aired on 26th January 2007 which was won by the Rahul Roy. He lift up the trophy along with the cash prize of Rs. 1 Crore. Rahul Roy is famous Bollywood actor who got fame from his movie Ashiqui and work in several movie as well.
We have also listed all winners of bigg boss in one page to see them just click here on "Bigg Boss Winners List of All Seasons".
Bigg Boss Season 1 Host Name
As well know that most of the season of Bigg Boss was hosted by Salman Khan but he was not the first who hosts Bigg Boss the season 1 was hosted by another Bollywood actors Arshad Warsi who got popularity from the movie Munna Bhai MBBS and he works in several movie as a lead actor.
Bigg Boss Season 1 Contestants Name List
Total 15 contestants participated in Bigg Boss season 1 and their name are listed below accordingly.
Sr
Housemates
Day Entered
Day Exited
Housemate Status

1

Rahul Roy

Day 1

Day 85

Winner

2

Carol

Day 1

Day 85

1st runner-up

3

Ravi

Day 1

Day 85

2nd runner-up

4
Rakhi
Day 1
Day 29
Evicted
Day 43
Day 84
3rd runner up
5
Amit
Day 1
Day 78
Semi finalist
6
Rupali
Day 1
Day 70
Semi finalist
7
Baba
Day 50
Day 63
Evicted
8
Ragini
Day 1
Day 56
Evicted
9
Deepak T
Day 14
Day 50
Evicted
10
Anupama
Day 1
Day 42
Evicted
11
Aryan
Day 1
Day 35
Evicted
12
Kashmera
Day 1
Day 35
Evicted
13
Deepak P
Day 1
Day 22
Evicted
14
Bobby
Day 1
Day 14
Evicted
15
Salil
Day 1
Day 8
Ejected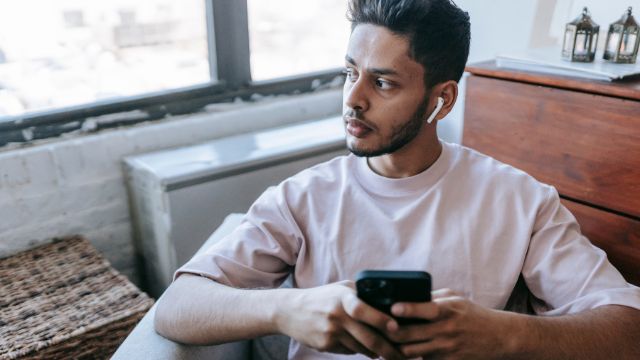 Hello, I'm Kapil Kumar, a seasoned SEO expert and blogger at WinnersList.in. My mission is to spotlight exceptional individuals and organizations across various domains. Through curated lists, profiles, and inspiring stories, I aim to celebrate outstanding achievements and inspire the next generation of champions. Join me in this journey.