Jhalak Dikhhla Jaa, India's iconic celebrity dance reality show, returned with Season 10, captivating audiences from September 3rd to November 27th, 2022. With a dynamic cast of contestants, a panel of esteemed judges, and charismatic hosts, this season raised the bar for entertainment, showcasing a dazzling array of dance styles and leaving viewers in awe.
Contestants and Performances
Season 10 brought together a talented cast of celebrity contestants, each vying for the coveted title. Here is a list of the contestants who graced the Jhalak Dikhhla Jaa stage:
Contestants
Professional
Occupation
Status
Place
Ref.
Gunjan
Tejas Verma

Reality Show Alumnus

Winner
1st
[12]
Rubina Dilaik
Sanam Johar
Actress
1st Runner-Up
2nd
[13]
Faisal Sheikh
Vaishnavi Patil
Digital Influencer
2nd Runner-up
3rd
[14]
Gashmeer Mahajani
Romsha Singh
Actor
3rd Runner-up
4th
[15]
Sriti Jha
Vivek Chachere
Actress
4th Runner-Up
5th
[16]
Nishant Bhat
Anuradha Iyengar
Choreographer
5th Runner-up
6th
[17]
Niti Taylor
Akash Jagga
Actress
Semi finalist
7th
[18][19]
Nia Sharma
Tarun Raj
Actress
8th
Amruta Khanvilkar
Pratik Utekar
Actress
Eliminated
9th
[20][21]
Paras Kalnawat
Shweta Sharda
Actor
10th
Ada Malik
Shyam Yadav
Fashion Designer
11th
[22]
Shilpa Shinde
Nischhal Sharma
Actress
12th
[23]
Zorawar Kalra
Suchitra Sawant
Chef
13th
[24]
Dutee Chand
Raveena Choudhary
Sprinter
Quit
14th
[25]
Dheeraj Dhoopar
Sneha Singh
Actor
15th
[26]
Ali Asgar
Lipsa Acharya
Actor and Comedian
Eliminated
These contestants brought their unique styles, energy, and dedication to the dance floor, creating an electrifying atmosphere on the show.
Gunjan Sinha: The Reigning Star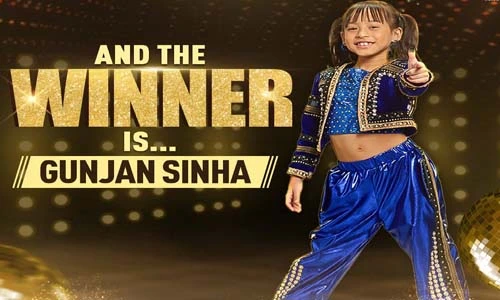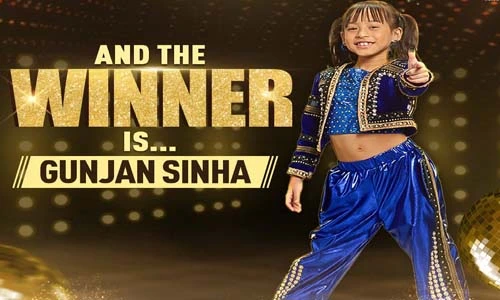 After weeks of fierce competition, it was Gunjan Sinha who emerged as the winner of Jhalak Dikhhla Jaa Season 10. The talented TV actress displayed exceptional dancing skills throughout the season. Her dedication, hard work, and natural flair for dance earned her the prestigious title, along with a cash prize of ₹60 lakhs. Must checkout all seasons winners at one place here JDJ Winner List
Runner-up Rubina Dilaik's Stellar Journey
While Gunjan Sinha claimed the title, Rubina Dilaik's journey on the show was nothing short of extraordinary. The accomplished TV actress showcased a remarkable ability to adapt to various dance styles and consistently delivered captivating performances. Rubina's grace, precision, and dedication to perfecting each routine earned her the runner-up position, solidifying her as a formidable contender.
The Dynamic Hosting Duo
Manish Paul and Arjun Bijlani (in Week 10) took on the role of hosting Jhalak Dikhhla Jaa Season 10 with charisma and flair. Their natural camaraderie, witty banter, and infectious energy added an extra layer of entertainment to the show, making it a joy for viewers to tune in week after week. The hosts kept the atmosphere light-hearted yet spirited, creating a delightful viewing experience for the audience.
The Esteemed Judging Panel
The judging panel of Jhalak Dikhhla Jaa Season 10 played a pivotal role in evaluating and guiding the contestants. The trio of Nora Fatehi, Madhuri Dixit, and Karan Johar brought their extensive knowledge, expertise, and constructive criticism to the table. Their insightful critiques not only helped contestants refine their performances but also offered viewers a deeper appreciation for the art of dance.
Conclusion
Jhalak Dikhhla Jaa Season 10 was a testament to the exceptional talent and entertainment that the show has come to represent. From Gunjan Sinha's well-deserved victory to Rubina Dilaik's mesmerizing performances, the season was filled with unforgettable moments. The esteemed judging panel, comprised of Nora Fatehi, Madhuri Dixit, and Karan Johar, provided invaluable guidance and feedback.
With hosts Manish Paul and Arjun Bijlani leading the way, the show became an unforgettable experience for both contestants and viewers. Jhalak Dikhhla Jaa Season 10 will always be remembered as a celebration of dance, talent, and entertainment that showcased the best of Indian television.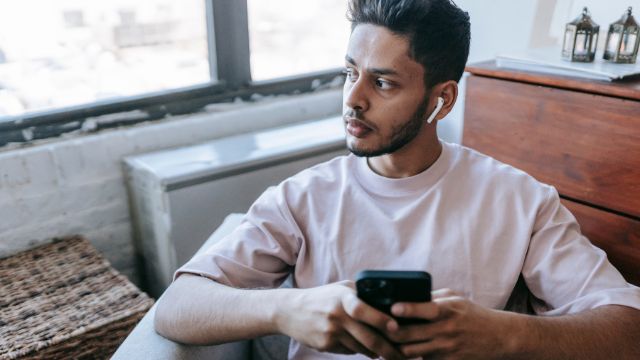 Hello, I'm Kapil Kumar, a seasoned SEO expert and blogger at WinnersList.in. My mission is to spotlight exceptional individuals and organizations across various domains. Through curated lists, profiles, and inspiring stories, I aim to celebrate outstanding achievements and inspire the next generation of champions. Join me in this journey.