Bigg Boss Season 10, which aired from 16 October 2016 to 29 January 2017, brought a fresh wave of excitement and entertainment to Indian television screens. Hosted by the ever-charming Salman Khan, the show witnessed 18 enthusiastic contestants vying for the coveted title. Manveer Gurjar emerged as the winner, while Bani J secured the runner-up position. Let's dive into the thrilling journey of Bigg Boss Season 10.
| Contestant Name | Known For |
| --- | --- |
| Manveer Gurjar | Farmer and reality TV personality |
| Bani J | Fitness model and reality TV personality |
| Lopamudra Raut | Beauty queen and model |
| Manu Punjabi | Commoner, entrepreneur, and actor |
| Nitibha Kaul | Google India marketing strategist |
| Swami Om | Spiritual leader and politician |
| Monalisa Antara | Bhojpuri actress and model |
| Rohan Mehra | TV actor and model |
| Gaurav Chopra | TV actor |
| Akanksha Sharma | Ex-wife of cricketer Yuvraj Singh |
| Lokesh Kumari Sharma | Commoner and government employee |
| Rahul Dev | Bollywood actor |
| Karan Mehra | TV actor |
| Priyanka Jagga | Commoner and marketing recruiter |
| Jason Shah | International model and actor |
| Elena Kazan | Russian actress |
| Sahil Anand | Bollywood actor |
| Navin Prakash | Commoner and teacher |
Winner and Runner-Up: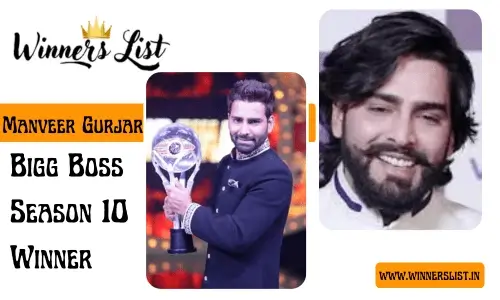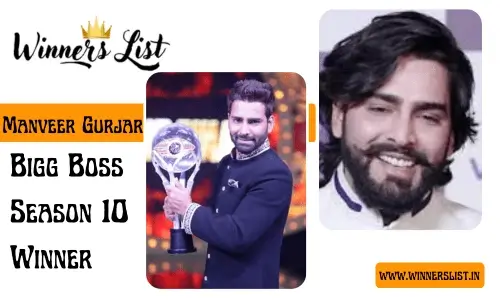 After an exhilarating journey of 105 days, Manveer Gurjar emerged as the winner of Bigg Boss Season 10, clinching the coveted title and a prize amount of INR 40 lakhs. The runner-up position was secured by Bani J, who displayed tremendous resilience and won the hearts of many.
The Influence of Past Winners:
The impact of past winners on Bigg Boss Season 10 was palpable. Season 4 winner, Shweta Tiwari, and Season 9 winner, Prince Narula, set high standards with their respective victories, leaving an indelible mark on the show's legacy.
As we celebrate Manveer Gurjar's victory in Season 10, it's important to acknowledge the champions of previous seasons. The list includes notable names like Rahul Roy (Season 1), Ashutosh Kaushik (Season 5), Urvashi Dholakia (Season 6), Gauahar Khan (Season 7), and Gautam Gulati (Season 8), among others.
A Journey of Twists and Turns:
Bigg Boss Season 10 introduced a unique concept by including both celebrity contestants and commoners, breaking away from the conventional format. This decision added an interesting dynamic, leading to unexpected alliances and conflicts within the house.
The Impact on Pop Culture:
Bigg Boss Season 10 not only provided entertainment but also became a significant cultural phenomenon. It sparked discussions, debates, and fan followings, solidifying its position as a cornerstone of Indian television history.
Conclusion:
Bigg Boss Season 10, with its blend of celebrities and commoners, brought a fresh perspective to the show's format. Manveer Gurjar's victory was a testament to his authenticity and popularity among the audience. As we reminisce about this exciting season, we eagerly await more thrilling seasons in the future, continuing the legacy of Bigg Boss.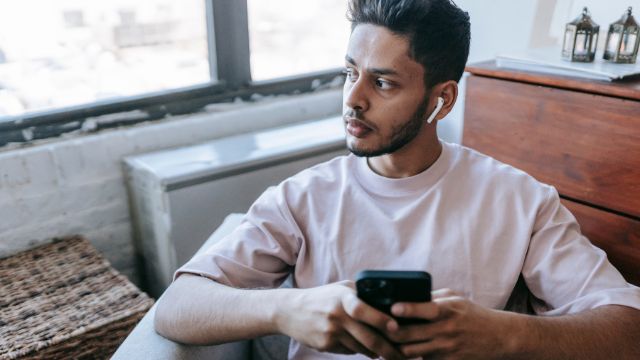 Hello, I'm Kapil Kumar, a seasoned SEO expert and blogger at WinnersList.in. My mission is to spotlight exceptional individuals and organizations across various domains. Through curated lists, profiles, and inspiring stories, I aim to celebrate outstanding achievements and inspire the next generation of champions. Join me in this journey.