Bigg Boss Season 11, which aired from 1st October 2017 to 14th January 2018, was a roller-coaster ride of emotions, drama, and entertainment. Hosted by the charismatic Salman Khan, the show captivated audiences for 106 days with its intriguing mix of contestants and tasks. Shilpa Shinde emerged as the Bigg Boss Season 11 winner, clinching the coveted title along with a prize amount of Rs. 44 lakhs.
Contestants and Their Journey
A total of 19 housemates participated in the show, each bringing their own unique personalities and dynamics to the table. Here is a list of the contestants who graced the Bigg Boss Season 11 house:
| Contestant Name | Notable Highlights |
| --- | --- |
| Shilpa Shinde | Known for her TV roles and strong personality, Shilpa won hearts with her genuine nature and culinary skills. |
| Hina Khan | Famous for her portrayal of Akshara in a popular TV show, Hina was a strong contender and emerged as the runner-up. |
| Vikas Gupta | A television producer, Vikas showcased his strategic prowess and garnered a strong fan following. |
| Puneesh Sharma | A commoner contestant, Puneesh made a mark with his confident demeanor and unique approach to tasks. |
| Akash Dadlani | Known for his eccentric personality and love for rap music, Akash brought an element of unpredictability to the show. |
| Arshi Khan | With her bold and outspoken nature, Arshi was never one to shy away from controversy and provided ample entertainment. |
| Luv Tyagi | A commoner contestant, Luv's affable personality endeared him to both housemates and viewers alike. |
| Priyank Sharma | Known for his stint in reality shows, Priyank's charm and good looks made him a favorite among the audience. |
| Benafsha Soonawalla | Initially seen as a reserved contestant, Benafsha's journey in the house was marked by her growing confidence. |
| Sapna Choudhary | A popular Haryanvi singer and dancer, Sapna's fiery spirit and strong opinions left a lasting impact on the show. |
| Bandgi Kalra | Known for her budding romance with Puneesh, Bandgi's presence added a romantic angle to the dynamics in the house. |
| Jyoti Kumari | Another commoner contestant, Jyoti's no-nonsense attitude and determination were commendable. |
| Sabyasachi Satpathy | With his colorful personality and varied interests, Sabyasachi added a unique flavor to the house. |
| Mehjabi Siddiqui | Known for her strong opinions and fearless demeanor, Mehjabi was never one to mince her words. |
| Sshivani Durga | A spiritual healer by profession, Sshivani brought a calm and composed aura to the house. |
| Lucinda Nicholas | An Australian model and actress, Lucinda's international perspective added an interesting dimension to the show. |
| Zubair Khan | Zubair's controversial nature and confrontations with fellow housemates made him a polarizing figure. |
| Priyanka Sharma | A wildcard entry, Priyanka's brief stint in the house was marked by her vivacious personality. |
| Dhinchak Pooja | Known for her viral songs, Dhinchak Pooja's entry brought a fun and quirky element to the show. |
| Hiten Tejwani | A well-known face in the television industry, Hiten's calm and composed demeanor earned him respect from all quarters. |
Shilpa Shinde: Winner of Bigg Boss Season 11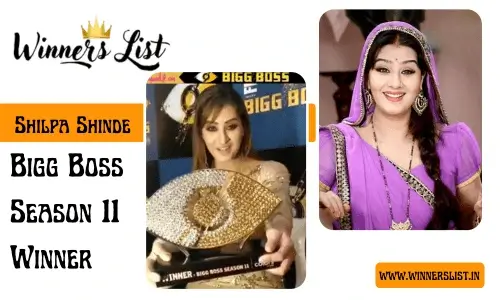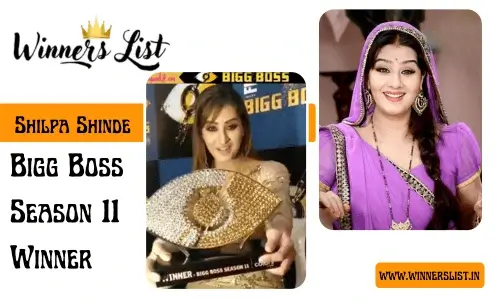 Shilpa Shinde, the Bigg Boss Season 11 winner, emerged as a true beacon of authenticity and genuine nature. Her culinary skills and motherly instincts towards her fellow housemates endeared her to both the contestants and the audience. Throughout the show, Shilpa handled situations with grace and never compromised her principles. Her journey was marked by moments of laughter, tears, and unwavering determination.
Hina Khan: The Strong Contender
Hina Khan, popularly known for her role as Akshara, displayed remarkable strength and resilience throughout her Bigg Boss journey. As the runner-up, Hina's strategic gameplay and unwavering spirit earned her a special place in the hearts of viewers. Her camaraderie with fellow housemates, as well as her occasional clashes, added layers of depth to her character.
Salman Khan: The Charismatic Host
Salman Khan, the host of Bigg Boss Season 11, brought his signature charm and wit to the show. His interactions with the contestants, coupled with his candid feedback, played a pivotal role in shaping the dynamics within the house. Salman's unique hosting style added an extra layer of excitement to an already electrifying season.
Conclusion
Bigg Boss Season 11 will always be remembered for its diverse mix of contestants, their intriguing dynamics, and the memorable moments that unfolded within the house. Shilpa Shinde's victory stands as a testament to the power of genuineness and authenticity. As we look back at all the seasons of Bigg Boss, Season 11 remains a standout chapter in the history of this iconic reality show.
Also see : Bigg Boss Winners List of All Seasons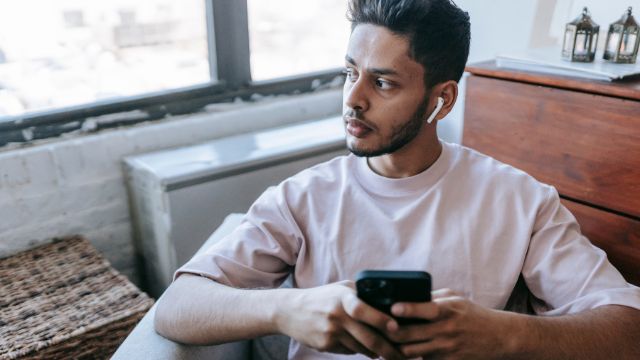 Hello, I'm Kapil Kumar, a seasoned SEO expert and blogger at WinnersList.in. My mission is to spotlight exceptional individuals and organizations across various domains. Through curated lists, profiles, and inspiring stories, I aim to celebrate outstanding achievements and inspire the next generation of champions. Join me in this journey.