Bigg Boss Season 12, which aired from 16th September to 30th December 2018, marked another exhilarating chapter in the history of this iconic reality show. Hosted by the charismatic Salman Khan, the season saw 20 diverse housemates navigating through challenges, conflicts, and camaraderie for 106 days. In the end, Dipika Kakar emerged as the Bigg Boss Season 12 winner, clinching the coveted title along with a prize amount of Rs. 30 lakhs.
Bigg Boss 12 Contestants Name List
A total of 20 housemates participated in Bigg Boss Season 12, each bringing their own unique personalities and dynamics to the table. Here is a list of the contestants who graced the Bigg Boss Season 12 house:
| Contestant Name | Notable Highlights |
| --- | --- |
| Dipika Kakar | Renowned television actress, known for her role in "Sasural Simar Ka". Known for her grace and mature approach to tasks. |
| Sreesanth | Former Indian cricketer with a passionate demeanor. Known for his emotional journey and strong bond with Dipika. |
| Karanvir Bohra | Established television actor known for his charming personality and strong fan base. |
| Romil Chaudhary | Lawyer and commoner contestant known for his strategic gameplay and ability to build alliances. |
| Deepak Thakur | Folk singer with a humble background, known for his entertaining performances and witty nature. |
| Surbhi Rana | Dentist turned reality TV contestant known for her bold and fearless attitude. |
| Somi Khan | Commoner contestant known for her cheerful personality and close bond with sister Saba Khan. |
| Saba Khan | Twin sister of Somi Khan, known for her straightforward nature and no-nonsense approach. |
| Jasleen Matharu | Singer and performer known for her controversial relationship with fellow contestant Anup Jalota. |
| Anup Jalota | Renowned bhajan singer, known for his unexpected romantic connection with Jasleen. |
| Megha Dhade | Winner of "Bigg Boss Marathi", known for her outspoken nature and strong opinions. |
| Rohit Suchanti | Television actor and wild card entry known for his candid demeanor and strategic gameplay. |
| Urvashi Vani | A student with a unique background, known for her close bond with Deepak Thakur. |
| Shivashish Mishra | Businessman and commoner contestant known for his calm and composed nature. |
| Srishty Rode | Television actress known for her elegant persona and strong presence in the house. |
| Kriti Verma | Former "Roadies" contestant known for her energetic and dynamic approach. |
| Roshmi Banik | Commoner contestant known for her spirited nature and dynamic personality. |
| Nirmal Singh | Commoner contestant with a no-nonsense attitude and strong sense of integrity. |
| Sourabh Patel | Commoner contestant who entered the show with a secret identity as a farmer. |
| Saurabh Sharma | Commoner contestant known for his jovial and friendly nature. |
| Mital Joshi | Commoner contestant with a cheerful disposition and a strong sense of individuality. |
Bigg Boss Season 12 Winner – Dipika Kakar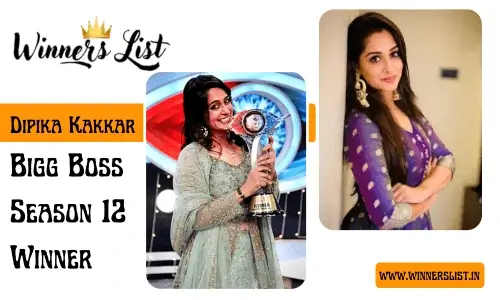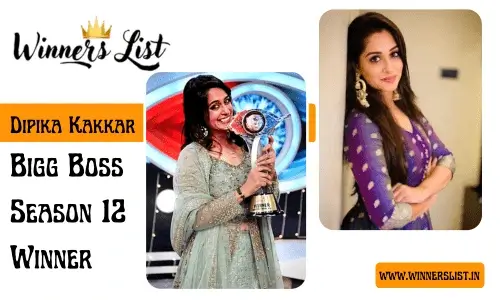 Dipika Kakar, the Bigg Boss Season 12 winner, proved to be a shining example of grace and poise throughout her journey in the Bigg Boss house. Known for her portrayal of Simar in the popular TV show "Sasural Simar Ka," Dipika exhibited a mature and composed demeanor. Her strong bond with Sreesanth, along with her ability to handle situations with dignity, garnered immense respect from both housemates and viewers.
Sreesanth: The Emotionally Charged Competitor
Former Indian cricketer Sreesanth brought a different kind of intensity to the Bigg Boss Season 12 house. Known for his passionate and emotional nature, Sreesanth's journey was marked by moments of triumph and vulnerability. His deep connection with Dipika and his candid expressions of emotion resonated strongly with the audience.
Salman Khan: The Enigmatic Host
Salman Khan, the ever-charismatic host of Bigg Boss, brought his inimitable style to Season 12. His interactions with the contestants, peppered with wit and wisdom, played a crucial role in shaping the narrative of the show. Salman's candid feedback and occasional admonishments added an extra layer of excitement to an already riveting season.
Conclusion
Bigg Boss Season 12 will be remembered for its diverse mix of contestants, their unique dynamics, and the memorable moments that unfolded within the house. Dipika Kakar's victory stands as a testament to the power of grace and maturity in the face of challenges. As we look back at all the seasons of Bigg Boss, Season 12 undoubtedly holds a special place in the hearts of viewers.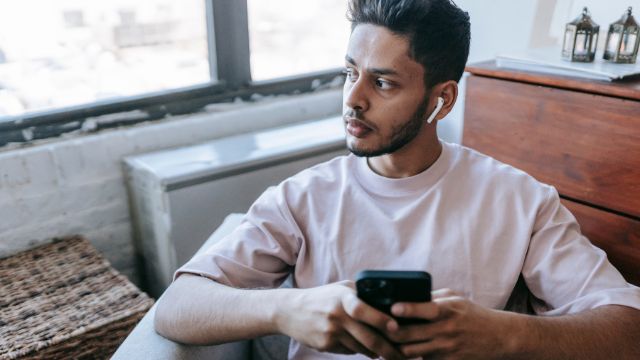 Hello, I'm Kapil Kumar, a seasoned SEO expert and blogger at WinnersList.in. My mission is to spotlight exceptional individuals and organizations across various domains. Through curated lists, profiles, and inspiring stories, I aim to celebrate outstanding achievements and inspire the next generation of champions. Join me in this journey.