Jhalak Dikhhla Jaa Season 2, the much-anticipated sequel to the hit dance reality show, returned with a bang on 28th September 2007, promising even more glitz, glamour, and gravity-defying dance moves. Hosted by the dynamic duo Rohit Roy and Mona Singh, the show captured the imagination of millions, showcasing the journey of celebrities as they grooved to the beats of various dance forms. Season 2, which aired from 28th September 2007 to 15th December 2007, elevated the bar for dance competitions on Indian television.
Contestants and Performances:
Season 2 featured a star-studded lineup of contestants, each bringing their unique charm and talent to the Jhalak stage. From seasoned actors to sports personalities, the competition was fierce and the performances, electrifying. Here is the list of contestants who set the stage ablaze in Season 2:
Finalists
Celebrity
Dancer
Notes
Status
Prachi Desai
Deepak Singh
Winners
Winner
Sandhya Mridul
Javed Sanadi
2nd position
Runner-up
Jay Bhanushali
Bindi Khare
3rd position
Runner-up
Mir Ranjan Negi
Marischa Fernandez
4th position
Eliminated
Other contestants
Sonali Kulkarni
Toby Fernandez
5th position
Eliminated
Ronit Roy
Nicole Alvares
6th position
Mika Singh
Tanushree
7th position
Sudha Chandran
Uma Shankar
8th position
Cyrus Broacha
Rozita Rajput
9th position
Mini Mathur
Hemu Sinha
10th position
Tapur Chatterjee
Feroz Khan
11th position
Aadesh Shrivastava
Tina Sachdeva
12th position
Winner and Runner-up: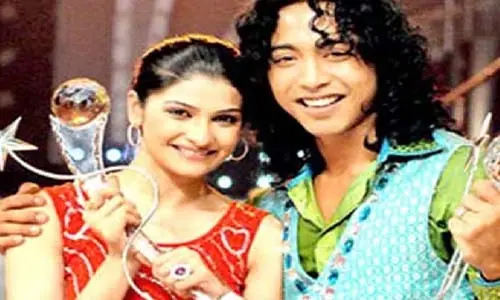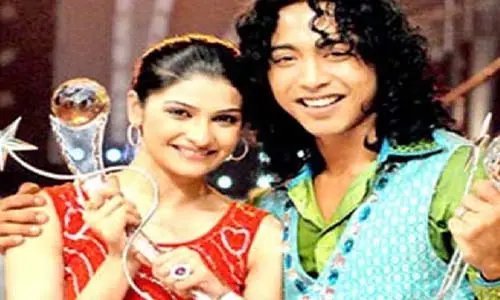 After weeks of intense competition and breathtaking performances, it was Prachi Desai who emerged as the winner of Jhalak Dikhhla Jaa Season 2. Known for her impactful roles in popular television shows and films, Prachi showcased exceptional dance skills that won the hearts of both the judges and the audience. The runner-up position was claimed by the talented actress, Sandhya Mridul, who delivered memorable performances throughout the season.
Recommended
Jhalak Dikhhla Jaa All Seasons Winners List
Judges:
The judges' panel of Jhalak Dikhhla Jaa Season 2 was graced by three distinguished personalities from the Indian entertainment industry, each bringing their own unique expertise to the show:
Shiamak Davar: Renowned choreographer and dance maestro, Shiamak Davar, was a guiding force for the contestants. His expertise in various dance forms and his ability to bring out the best in performers added an invaluable dimension to the show.
Urmila Matondkar: Versatile actress and accomplished dancer, Urmila Matondkar, brought a wealth of experience to the judging panel. Her keen eye for detail and her understanding of the nuances of dance made her a respected figure on the show.
Jeetendra: Bollywood legend and iconic actor, Jeetendra, added a touch of stardom and nostalgia to the judges' panel. His years of experience in the film industry and his charismatic presence were a source of inspiration for the contestants.
Prize Amount and Title:
The winner of Jhalak Dikhhla Jaa Season 2, Prachi Desai, was awarded a grand prize of Rs. 40 lakhs, along with the prestigious title of "Jhalak Dikhhla Jaa Champion." The prize was a testament to the incredible talent and hard work exhibited by Prachi throughout the season.
Conclusion:
Jhalak Dikhhla Jaa Season 2 raised the bar with its stellar lineup of contestants, mesmerizing performances, and esteemed panel of judges. Prachi Desai's victory was a testament to her exceptional talent and dedication to the art of dance. Hosted by the charismatic duo of Rohit Roy and Mona Singh, the show left an indelible mark on the Indian television landscape. Season 2 will forever be remembered as a celebration of dance, talent, and entertainment that captured the hearts of viewers across the nation.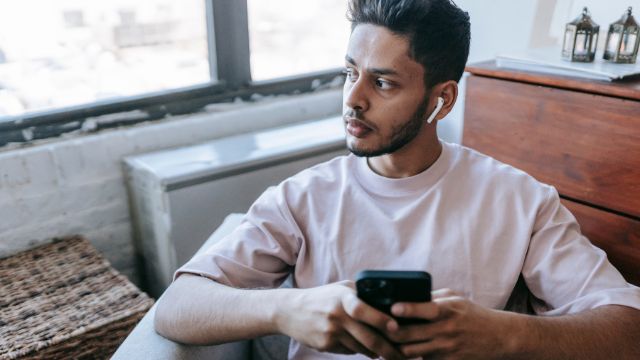 Hello, I'm Kapil Kumar, a seasoned SEO expert and blogger at WinnersList.in. My mission is to spotlight exceptional individuals and organizations across various domains. Through curated lists, profiles, and inspiring stories, I aim to celebrate outstanding achievements and inspire the next generation of champions. Join me in this journey.