Jhalak Dikhhla Jaa, the Indian adaptation of the international hit show Dancing with the Stars, has been a favorite among audiences since its inception. Season 3, which aired from 27th February 2009 to 31st May 2009, was no exception. With an impressive lineup of celebrity contestants, talented judges, and charismatic hosts, the show captured the hearts of millions across the nation.
Contestants Name with Their Position in the Show
Season 3 brought together a diverse group of celebrities, each vying for the coveted title. Here is a list of the contestants who graced the Jhalak Dikhhla Jaa stage:
Celebrity
Occupation
Professional partner
Status

Bhagyashree Patwardhan

Former actress
Toby Fernandes
Eliminated 1st
on 6 March 2009

Ugesh Sarkar

Magician
Tina Sachdeva
Eliminated 2nd
on 13 March 2009

Anand Raj Anand

Music composer
Rozita Rajput
Eliminated 3rd
on 20 March 2009

Mohinder Amarnath

Former cricketer
Lillian Mendes
Eliminated 4th
on 27 March 2009

Ram Kapoor

Actor
Marischa Fernandes
Eliminated 5th
on 4 April 2009

Monica Bedi

Actress
Javed Sanadi
Eliminated 6th
on 24 April 2009

Shilpa Shukla

Actress
Nishant Bhatt
Eliminated 7th
on 1 May 2009

Parul Chauhan

Actress
Deepak Singh
Eliminated 8th
on 8 May 2009

Hard Kaur

Singer and rapper
Savio Barnes
Eliminated 9th
on 15 May 2009

Karan Singh Grover

Actor
Nicole Alvares
2nd Runners-up
on 31 May 2009

Gauahar Khan

Model/Actress
Hanif Hilal (injured)/
Himanshu Gadani
1st Runners-up
on 31 May 2009

Baichung Bhutia

Footballer
Sonia Zaffer
Winners
on 31 May 2009
The contestants brought their A-game to the dance floor, showcasing a wide range of dance styles and leaving the audience in awe.
Jhalak Dikhhla Jaa Season 3 Winner – Bhaichung Bhutia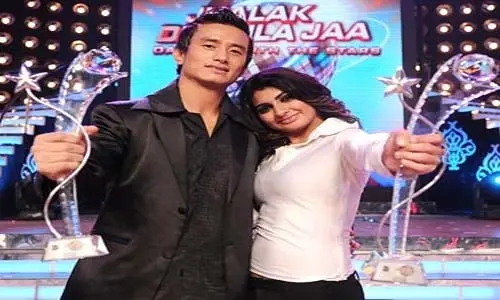 After weeks of intense competition, it was former footballer Bhaichung Bhutia who emerged as the winner of Jhalak Dikhhla Jaa Season 3. Known for his exceptional skills on the football field, Bhutia proved that he could also dominate the dance floor. His dedication, hard work, and natural talent for dance earned him the prestigious title, along with a cash prize of ₹ 50 lakhs. To see all seasons winners under the one umbrella click here Jhalak Dikhhla Jaa All Seasons Winners List.
Runner-up Gauahar Khan's Stellar Performances
While Bhaichung Bhutia clinched the title, Gauahar Khan was not far behind. The talented actress and model wowed the judges and audiences alike with her graceful and energetic performances. Her versatility and commitment to the art of dance were evident in every routine she performed. Gauahar Khan's impressive journey on Jhalak Dikhhla Jaa Season 3 solidified her as a force to be reckoned with in the world of entertainment.
The Dynamic Judging Panel
The judging panel of Jhalak Dikhhla Jaa Season 3 played a crucial role in shaping the competition. The seasoned trio of Juhi Chawla, Saroj Khan, and Vaibhavi Merchant brought their expertise, knowledge, and constructive criticism to the table. Their valuable feedback not only guided the contestants but also provided viewers with a deeper understanding of the intricacies of dance.
Hosts Shiv Panditt and Shweta Tiwari: Masters of Ceremony
Shiv Panditt and Shweta Tiwari took on the responsibility of hosting Jhalak Dikhhla Jaa Season 3 with flair and charisma. Their chemistry and natural rapport added an extra layer of entertainment to the show, making it a joy for viewers to watch. The hosts kept the energy levels high, ensuring that the audience remained engaged and invested in the performances.
Conclusion
Jhalak Dikhhla Jaa Season 3 stands as a testament to the talent, dedication, and passion of its contestants. From Bhaichung Bhutia's surprising triumph to Gauahar Khan's mesmerizing performances, the season was filled with unforgettable moments. The esteemed judging panel, comprised of Juhi Chawla, Saroj Khan, and Vaibhavi Merchant, played a pivotal role in shaping the competition.
With hosts Shiv Panditt and Shweta Tiwari steering the ship, the show became an unforgettable experience for both contestants and viewers alike. Jhalak Dikhhla Jaa Season 3 will always be remembered as a celebration of dance, talent, and entertainment that left India spellbound.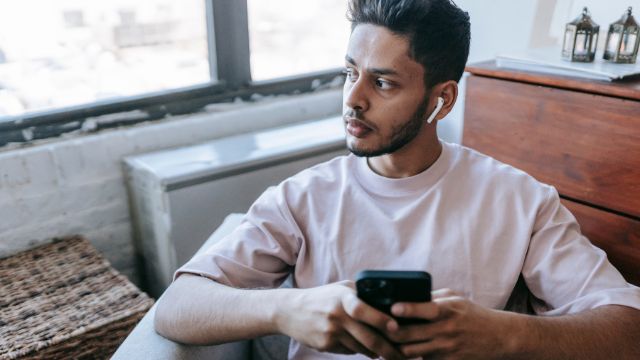 Hello, I'm Kapil Kumar, a seasoned SEO expert and blogger at WinnersList.in. My mission is to spotlight exceptional individuals and organizations across various domains. Through curated lists, profiles, and inspiring stories, I aim to celebrate outstanding achievements and inspire the next generation of champions. Join me in this journey.