Jhalak Dikhhla Jaa, India's premier dance reality show, has consistently wowed audiences with its dazzling performances and celebrity participants. Season 5, which aired from 16th June to 30th September 2012, was a true testament to the talent and entertainment the show has come to represent. With a star-studded lineup of contestants, a panel of esteemed judges, and dynamic hosts, this season proved to be a standout.
Contestants and Performances
Season 5 featured a diverse and talented cast of celebrity contestants, each determined to claim the coveted title. Here is a list of the contestants who graced the Jhalak Dikhhla Jaa stage:
Gurmeet Choudhary and Shampa Gopikrishna, winners on 30 September 2012

Rashami Desai and Deepak Singh, second place on 30 September 2012

Rithvik Dhanjani and Sneha Kapoor, third place on 30 September 2012

Isha Sharvani and Salman Yusuff Khan, fourth place (quit) on 30 September 2012
Bharti Singh and Savio Barnes, eliminated (quit) on 22 September 2012
Karan Wahi and Mohena Singh, eliminated on 15 September 2012
Darsheel Safary and Avneet Kaur, eliminated on 1 September 2012
Shibani Dandekar and Punit Pathak, eliminated on 25 August 2012
Giaa Manek and Nishant Bhat, eliminated on 18 August 2012
Ravi Kishan and Kunjan, eliminated on 11 August 2012
Sushil Kumar and Alisha Singh, eliminated on 4 August 2012
Jayati Bhatia and Diwakar, eliminated on 28 July 2012
Pratyusha Banerjee and Deepak Singh, eliminated on 21 July 2012
Archana Vijaya and Sanam Johar, eliminated on 14 July 2012
Sanath Jayasuriya and Suchitra Sawant, eliminated on 7 July 2012
Talat Aziz and Ankita, eliminated on 30 June 2012
These contestants brought their A-game to the dance floor, showcasing a wide array of styles, from classical to contemporary, and leaving audiences enthralled.
Gurmeet Choudhary: The Triumph of Talent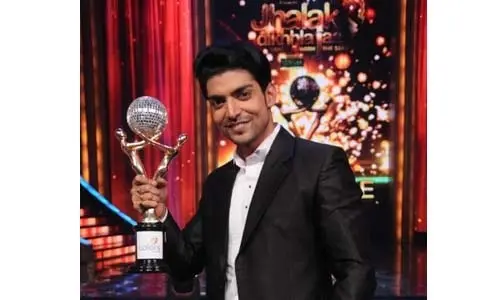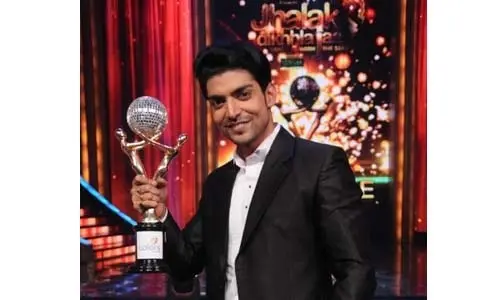 After weeks of intense competition, it was Gurmeet Choudhary who emerged as the winner of Jhalak Dikhhla Jaa Season 5. Known for his acting prowess, Gurmeet demonstrated exceptional dancing skills throughout the season. His dedication, hard work, and innate talent for dance earned him the prestigious title, along with a cash prize of ₹40 lakhs.
See all seasons winner at one place here "Jahalak Dikhhla Jaa Winners List"
Runner-up Rashami Desai's Remarkable Journey
While Gurmeet Choudhary claimed the title, Rashami Desai's journey on the show was nothing short of extraordinary. The talented actress displayed a remarkable ability to adapt to various dance styles and consistently delivered captivating performances. Her grace, poise, and dedication to perfecting each routine earned her the runner-up position and a special place in the hearts of the viewers.
The Dynamic Judging Panel
The judging panel of Jhalak Dikhhla Jaa Season 5 played a crucial role in evaluating and guiding the contestants. The trio of Remo D'Souza, Madhuri Dixit, and Karan Johar brought their wealth of experience, expertise, and constructive criticism to the table. Their valuable feedback not only helped contestants improve their performances but also provided viewers with a deeper appreciation for the art of dance.
Hosts Manish Paul and Ragini Khanna: The Heart of the Show
Manish Paul and Ragini Khanna assumed the roles of hosts for Jhalak Dikhhla Jaa Season 5, infusing the show with their infectious energy and wit. Their natural camaraderie and engaging banter added an extra layer of entertainment, making it a joy for viewers to tune in week after week. The hosts kept the atmosphere light-hearted yet spirited, creating a delightful viewing experience for the audience.
Conclusion
Jhalak Dikhhla Jaa Season 5 was a testament to the exceptional talent and entertainment that the show has come to represent. From Gurmeet Choudhary's well-deserved victory to Rashami Desai's mesmerizing performances, the season was filled with unforgettable moments. The esteemed judging panel, comprised of Remo D'Souza, Madhuri Dixit, and Karan Johar, provided invaluable guidance and feedback.
With hosts Manish Paul and Ragini Khanna at the helm, the show became an unforgettable experience for both contestants and viewers. Jhalak Dikhhla Jaa Season 5 will always be remembered as a celebration of dance, talent, and entertainment that left India captivated and inspired.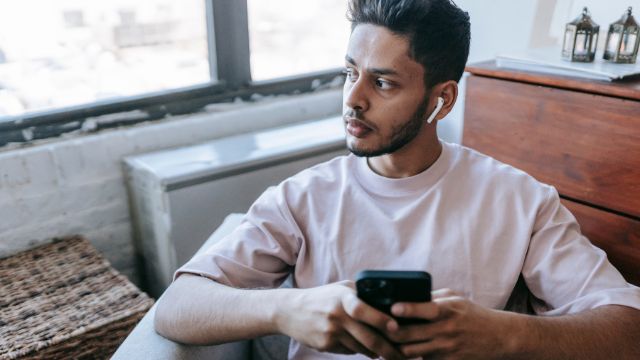 Hello, I'm Kapil Kumar, a seasoned SEO expert and blogger at WinnersList.in. My mission is to spotlight exceptional individuals and organizations across various domains. Through curated lists, profiles, and inspiring stories, I aim to celebrate outstanding achievements and inspire the next generation of champions. Join me in this journey.